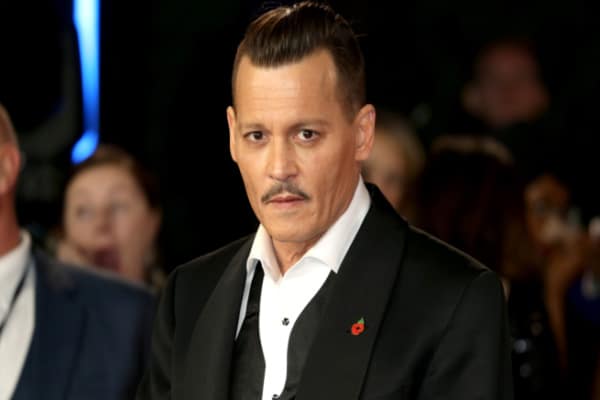 Johnny Depp and Jeff Beck have confirmed details of an upcoming new album. It is called '18' and will arrive on July 15.
News of this comes barely a week since Johnny Depp won his case against his ex wife Amber Heard regarding an article published in the Washington Post in 2018.
The article had implied that Depp had sexually and violently abused Ms Heard during their marriage. The couple married in 2015, before divorcing in 2017.
Working With Depp "ignited our youthful spirit"
Confirming news regarding their collaboration, Jeff Beck spoke about his immense joy of working with Depp.
"When Johnny and I started playing together, it really ignited our youthful spirit and creativity", he said. "We would joke about how we felt 18 again, so that just became the album title too". 
The pair have already released their first single from the album 'This Is A Song For Miss Hedy Lamarr', an original by Depp.
This track was also praised by Beck, who said "That song is one of the reasons I asked him to make an album with me".
"It's an extraordinary honour to play and write music with Jeff, one of the true greats and someone I am now privileged enough to call my brother", Depp said.
See the track below.
Depp had previously performed with the rocker at a number of UK gigs, including Sheffield last month.
This gig even saw Beck cover a number of classic tracks from artists such as Marvin Gaye, Jimi Hendrix, and John Lennon. This gig also took place, while the actor was awaiting the verdict from his defamation lawsuit brought against his ex wife Amber Heard.
Check out this performance and Nova's report here.
A few days later, the actor joined Beck on stage at London's Royal Albert Hall.
While Depp played guitar, Jeff Beck told the audience that he kept news of the actor's appearance at the shows "quiet for obvious reasons". 
Following the verdict in his case against Amber Heard, Johnny Depp praised the jury for giving him his life back.