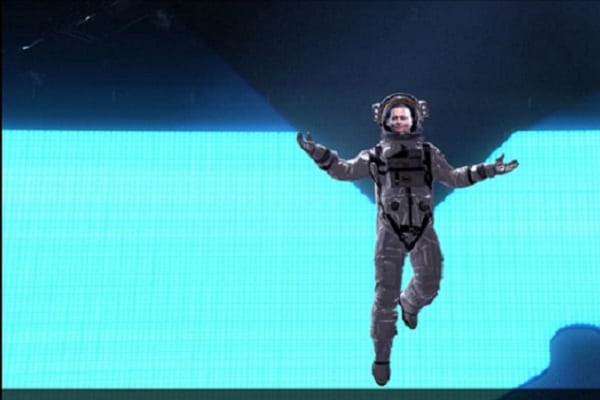 Johnny Depp made a surprise appearance at the 2022 MTV VMA Awards as the channel's number one mascot, the Moon Man.
This is the latest in several public appearances from the actor since his court case victory over ex wife Amber Heard.
Depp sued Ms Heard over an article published in the Washington Post, which alleged that Depp had sexually and violently abused Ms Heard througout their two year marriage. The couple tied the knot in 2015, before divorcing in 2017.
Since the court case, Depp has been collaborating with his pal Jeff Beck and been making a return to the world of film, both in front and behind the screen.
Depp featured on Beck's recent album, which arrived back in July. He also released a single, in collaboration with Beck called 'The Death And Ressurection Show'.
"I needed the work"
In his recent public appearance, Johnny Depp appeared in front of a surprised audience, where he announced that "I needed the work".
He also revealed that he is available for "birthdays, bar mitzvahs, weddings, wakes, anything you need… anything".
"Oh, I'm also a dentist", Depp added.
Earlier this month, Johnny Depp also revealed that he is set to direct French film Modigliani, the first film to be directed by the Pirates of the Carribean star in 25 years.
Depp will co produce this film, alongside Barry Navidi and Al Pacino.
The actor released a statement, "The saga of Mr. Modigliani's life is one that I'm incredibly honoured, and truly humbled, to bring to the screen".
"It was a life of great hardship, but eventual triumph – a universally human story all viewers can identify with".
The film's production is to begin next Spring. It will tell the story of Amedeo Modigliani, a painter and sculptor in Paris in 1916. More on this report from Nova here.