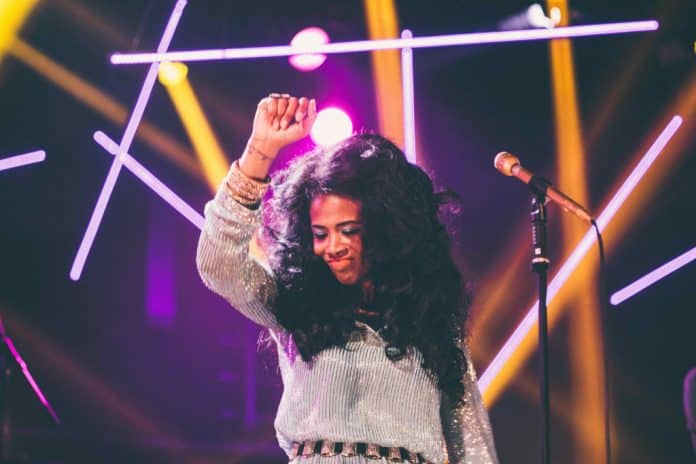 Would you like to listen to the article instead of reading it?
On the 20th anniversary of the star's iconic hit Kelis is swapping milkshakes for the black stuff.
The singer and cordon Bleu-trained chef is collaborating with Guinness and Hen's Teeth for an immersive dining experience on Wednesday 5 July.
Kelis will take inspiration from her Caribbean and American heritage to create a menu featuring Green Papaya Salad with Macadamia Nut, Guinness Braised Oxtail Poutine with Fried Cassava. After dinner the summer evening will continue with pints of Guinness and guest DJs.
Kelis commented; 'I can't wait to be back in Dublin to create my first ever food experience in Ireland, together with Guinness and Hen's Teeth. I'm always looking for ways to explore new tastes and culture, and I'm excited to bring my passion for vibrant flavours to Irish taste adventurers for this one-off food experience. Like my music, my food creations are inspired by both my experience as a chef and a musician, and for this special dining experience I'm excited to create some new dishes and share food stories with guests over a pint of Guinness."
Guinness and Hen's Teeth are also set to bring three other sizzling food innovators to Dublin 8 for one-off food adventures, collaborating with some of the most exciting and creative minds on the food scene, including Willy's Pies, Mam Sham and Taste Cadets, with unexpected and interactive menus.
Tickets are on sale now here
Last week, the Guinness Storehouse also announced a very special performance by Kelis on Tuesday 4 July, as part of their new 'Lovely Day for a Visit' seasonal offering, which features all the summer must-dos under one roof.