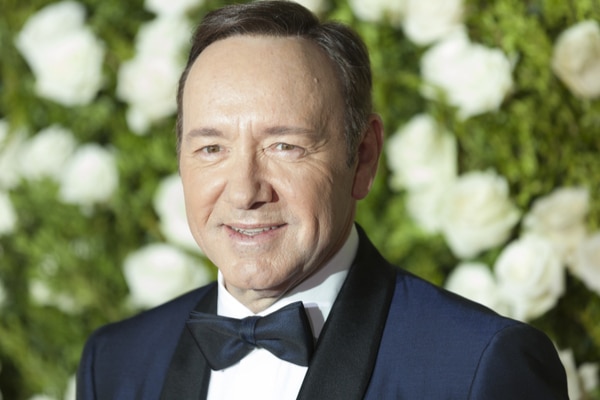 Kevin Spacey is to return to work, by starring in an upcoming historical drama called 1242  – Getaway To The West.
The film, which will be available to buy at this year's Cannes Film Festival, will also represent Spacey's first starring role since the sexual allegations were brought against him in 2017.
These allegations of sexual abuse and harrassment also coincided with the prosecution of disgraced director Harvey Weinsten.
Despite starring in a low budget independent film last May, 1242 will be Spacey's first major role since the allegations came out. More on this here.
Directed by Hungarian filmmaker Peter Soos, the drama will also star Christopher Lambert, Eric Roberys and Terence Stamp. The script will also be written by Joan Lane and Aron Horvath.
Spacey Denies Allegations
Kevin Spacey has continued to deny these allegations of sexual abuse.
He was firstly accused of groping actor Anthony Rapp in a bar in back in 1986. Numerous others have also accused Spacey of abuse.
However, two years after the allegations first came out, one accuser dropped their lawsuit against Spacey. The person in question had initially alleged that Spacey had got him drunk, before assaulting him in a hotspot at Natucket Island in Massachusetts. More here.
On top of this, Tina Fey recently claimed that Kevin Spacey "hit on her" during her Saturday Night Live days.
"This is the kind of weird thing that used to happen to me", she said. "One time when he was hosting SNL, at the after-party, it was late and Kevin Spacey tried to hit on me". 
She also questioned Spacey's motives, "I was like, 'Who is this for? Who is this little performance for?'". 
The actor was subsequently removed from his Netflix show 'House of Cards'. He was also replaced by Christian Plummer in Ridley Scott's 'All The Money In The World'.
Last November, we also brought you the news that Netflix were seeking $31 million in damages from Spacey over his departure. More on that from Nova here.