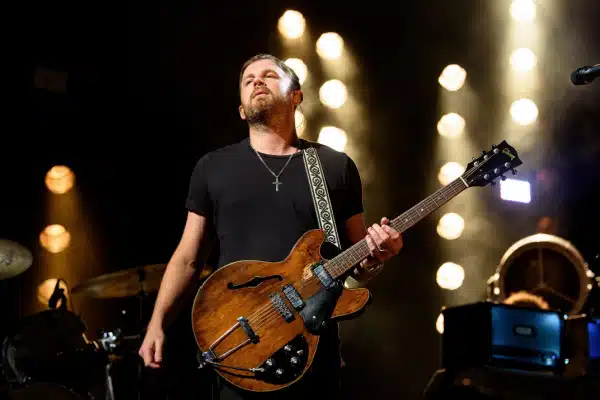 Would you like to listen to the article instead of reading it?
Kings Of Leon are to headline the F1 British Grand Prix opening concert next year.
The band were announced as the headline act for this show, which takes place on Thursday 4 July 2024.
As part of Silverstone's four day festival line-up, Kings Of Leon will also be joined by Pete Tong, Stormzy and Rudimental who will perform on stage on Friday, Saturday and Sunday of this four day festival.
Silverstone "incredibly excited" To Host Kings Of Leon
At a press release, Nick Read, Silverstone's commercial director said that they are "incredibly excited" to announce Kings Of Leon as their headline act.
"We are incredibly excited to have global icons Kings of Leon join our line-up for the 2024 British Grand Prix", Read said.
"Our long-term ambition has always been to attract the biggest and best artists in the world to Silverstone to put on a spectacular show for the British fans".
Read also added, "With Kings of Leon now joining Stormzy, Rudimental and Pete Tong on next year's line-up, it's fair to say the 2024 British Grand Prix is going to be bigger and better than ever before!".
The Silverstone Circuit announced Kings Of Leon as their headline act via their Instagram account here.
Find out how you can buy tickets for this show here.
Back in 2021, the band who comprise of Caleb, Nathan, Matthew and Jared Followill, were also forced to call off tour dates following the death of Betty Ann Murphy, the mother of Jared, Nathan and Caleb.
More on this from Nova here.
Earlier this year, Nathan Followill also reacted to the tragic events which took place at a private Christian school in Nashville. You can also find more on that here.