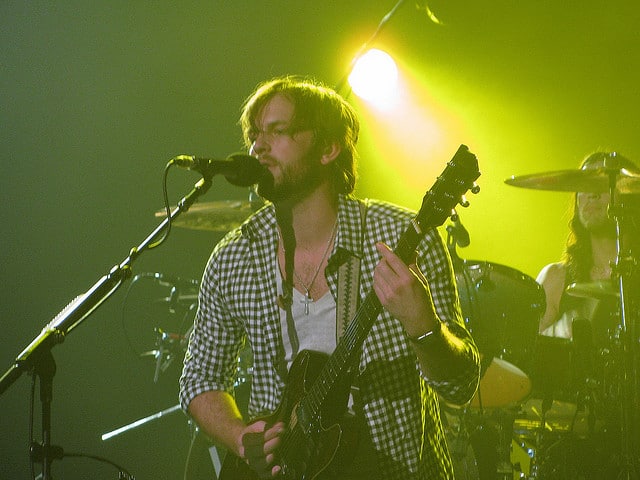 Kings Of Leon have cancelled two more shows on their North American tour, due to Nathan Followill's accident earlier this month.
It was previously reported that the band had postponed all their concerts until August 28th, but now Followill has confirmed on twitter that two more shows will be axed in order to give him time to recover.
The incident occurred on Saturday night August 9th, following a show in Boston, Massachusetts. A pedestrian, apparently jumped in front of the tour bus, causing the driver to screech on the brakes, sending all the bus passengers flying.
Nathan Followill was hospitalised with broken ribs and the band had to postpone their live shows. The drummer tweeted from his hospital bed, "Saw a tweet that said I had died. Not quite, but it feels close. Who knew that you use your ribs for EVERYTHING."
Nathan also posted a YouTube clip from his hospital bed saying, "i'm gonna get completely healed up and get back out there."
Following the most recent concert cancellations The Drummer said, "I'm so bummed 2 have 2 cancel more shows but I need to be fully recovered before I get back. So sorry to the fans & thanks 4 understanding."
KOL will unfortunately have to cancel an additional two shows. 8/28 in NJ and the 8/29 in PA. More info here http://t.co/YnLUqOqdZw

— Kings Of Leon (@KingsOfLeon) August 27, 2014
Kings Of Leon are currently touring in support of their 2013 album Mechanical Bull. It's not known when Nathan will be returning to the tour.