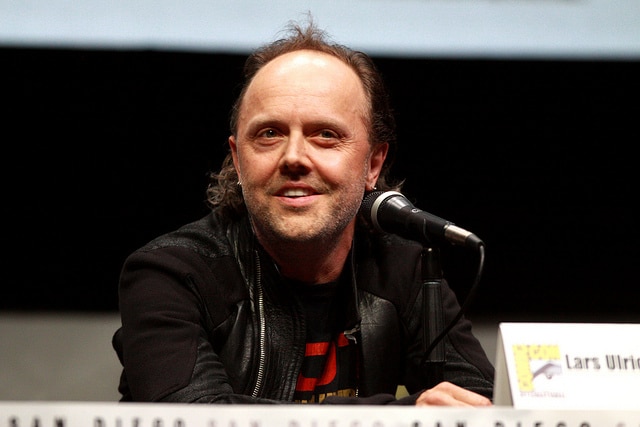 Metallica drummer Lars Ulrich is set to appear on a new TV show. He will be having a debate with two other guests over a chosen topic for the show.
Lars Ulrich will appear on a show called Join or Die which is being produced by The History Channel. The show is hosted by Craig Ferguson, the former host of The Late Late Show in the US, which is now hosted by James Corden.
Ulrich will be a guest on the show which airs tonight (March 31st). He will appear on tonight's episode which compares the influence of some of the world's biggest bands, along with radio host Tom Papa and music writer Alan Light.
The three of them will be having a debate about who the most influential band in history is. They have a total of six bands to choose from, them being: The Rolling Stones, The Beatles, Black Sabbath, The Ramones, Run DMC and Nirvana.
Speaking about the episode in a new trailer, host Craig Ferguson said "Of all the shows that we have done, this is the most hotly-contested we've ever had. Around the country stoners will be waiting to see how this goes."
Lars Ulrich speaks about the Rolling Stones in the new trailer aswell saying "Keith Richards will outlive us all." You can check out the new trailer for the upcoming episode of Join or Die down below.
Photo Credit: Gage Skidmore