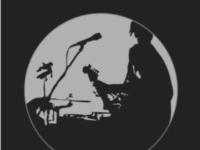 Ireland's 9th IMRO Live Music Awards ceremony was held last night at the Irish Music Rights Organisations Headquarters in Dublin.
The celebration of Ireland's live venues was hosted by Joe.ie's Paddy McKenna with performances from Soulé, Jafaris and Overhead; and Dublin band, The Albatross.
The night saw the award for National Live Music Venue of the Year 2016 (via public vote) going to the National Opera House, Wexford.
"A strong live music circuit is the lifeblood of a vibrant music industry," IMRO Chief Executive, Victor Finn said, "It is important that we acknowledge those venue owners and festivals promoters whose commitment, passion and support for live music throughout the country enables music creators to continue making the music we all enjoy".
Voted by over 11,500 IMRO members other winners in the regional categories include:
Dublin –  Vicar Street
Rest of Leinster –  Watergate Theatre, Kilkenny
Connacht – The Quays, Galway
 Munster – Coughlan's, Cork
 Ulster –  Voodoo, Letterkenny, Co Donegal
Donegal's Sea Sessions picked up an award for IMRO Music Festival of the year. The surf music festival will take place in Bundoran again this June with a stellar line up; including Primal Scream and the Coronas.
The late Frank Murray was also honoured at last night's awards ceremony with the IMRO Outstanding Contribution to Live Music accolade. The former Thin Lizzy & The Pogues manager sadly passed away in December 2016. The award was presented to his daughter Shannon Murray last night.
Hot Press Editor Niall Stokes also gave special commendations, presenting awards to The Olympia Theatre, Dublin/ Mike The Pies, Listowel and Boyle's of Slane.
"It has been an outstanding year for live music in Ireland. That is, of course, true in relation to what is happening in the big venues, like The Olympia Theatre, which has just been refurbished with spectacular results, and at festivals – which are so important to the ongoing health of Irish music."
Stokes went on to express the importance of live music venues for the livelihood of Irish musicians.
"But from the point of view of working Irish musicians, it is really encouraging also to see the emergence of venues in smaller towns around the country, where they can go and gig – and both find an audience and earn their wages. "