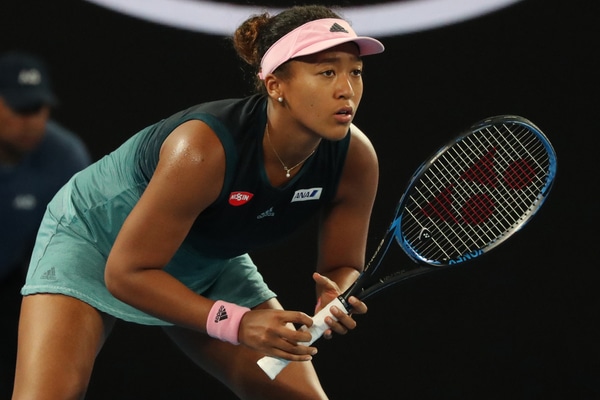 Legends of rock have come out in support of tennis star, Naomi Osaka following her withdrawal from the French Open. Naomi, who suffered "long bouts of depression", recently faced a fine of $15,000 by the French Open for her decision not to speak to press at the tournament. Now, in sweet solidarity for the star, KISS' Gene Simmons and Flea from Red Hot Chili Peppers have publicly supported her.
The four-time major winner posted a statement on Twitter explaining her surprise omission, and will be taking "some time away from the court". Naomi said she is excluding herself from the tournament so "everyone can get back to focusing on the tennis going on in Paris".
Naomi recently announced she would not be speaking to press during the tournament, revealing she had "suffered long bouts of depression" since winning her first Grand Slam title in 2018. In response to her announcement, the French Open fined the player $15,000, and declared repeated violations could lead to tougher sanctions, including default from the tournament.
Press conferences are a requirement for all players and avoiding this obligation can result in up to $20,000 in fines. The French Open decided to fine Naomi Osaka $15,000 for missing mandatory press interviews after her victory. Following the fine, fans have shown support of the talented tennis player, stating her preference should not be judged, let alone fined.
Simmons took to Twitter yesterday afternoon to share an ABC News article about the French Open's fine. The KISS bassist may believe rock is dead, but he showed his support to Naomi by adding a short message and simply writing: "I support Naomi Osaka". Fellow bassist, Flea from the Red Hot Chili Peppers also shows his support by declaring; "Naomi Osaka rules.".
Naomi does concede that the timing of her previous announcement was "not ideal" and her message could have been clearer. However, she also noted that she has suffered long bouts of depression since her victory at the US Open three years ago.
"This isn't a situation I ever imagined or intended when I posted a few days ago," Naomi said in her statement. "I think, now, the best thing for the tournament, the other players and my well-being is that I withdraw so that everyone can get back to focusing on the tennis going on in Paris.
Naomi said she "never wanted to be a distraction" and "more importantly, I would never trivialize mental health or use the term lightly.
"The truth is that I have suffered long bouts of depression since the US Open in 2018 and I have had a really hard time coping with that," Naomi explained. "Anyone that knows me knows I'm introverted, and anyone that has seen me at the tournaments will notice that I'm often wearing headphones as they help dull my social anxiety".
Naomi announced it "pre-emptively because I do feel like the rules are quite outdated in parts and I wanted to highlight that. I wrote privately to the tournament apologizing and saying that I would be more than happy to speak with them after the tournament as the Slams are intense. I'm gonna take some time away from the court now, but when the time is right, I really want to work with the Tour to discuss ways we can make things better for the players, press and fans."