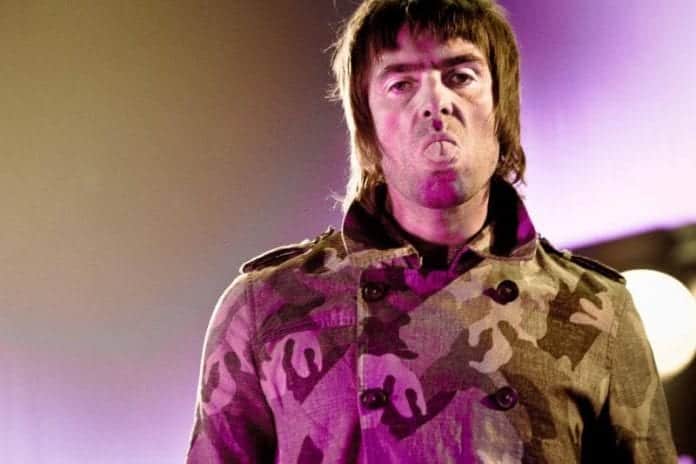 Ah, Liam and Noel Gallagher. Never change guys, never change.
Liam Gallagher has once again taken aim at his brother, this time warning fans that Liam's new music is going to make Noel's fans run and hide.
After announcing several concert dates around Europe and the UK, Liam Gallagher is looking set to release his new solo music. And sure, how else would he tease it, but with of course referencing his brother and former bandmate.
Liam tweeted out his thoughts on the upcoming release by stating "L F**KIN G is on the way', adding 'look out, be brave', before giving his big blow towards his brother  "listening forward to my new tunes all you NGHFB fans are gonna have nowhere to run or hide Ha ha".
No, were not sure how one goes about 'listening forward' either, but we'll go along with it anyway.
Anticipation for the album was pretty high already, with Mat Whitecross, the director behind the Oasis Supersonic documentary, saying the album was "Epic" and sounded like Velvet Underground.
No release dates have been announced for the new music, but it's expected to be released sometime in the next few months.
Liam, in recent weeks, has been upping his Noel hate game. After High Flying Birds announced their upcoming stadiums concerts with U2, Liam took to his twitter to describe his brother actions as brown nosing. He tweeted out "I see all that brown nosing is finally starting to pay off. NO SHAME"
In October he gave an interview where he likened him to Hitler. It's safe to say that relations between the pair are not on track to being mended anytime soon.
In the meantime though, as requested we'll start looking for places to run when Liam's new music comes.
photo cred:  Ben Houdijk