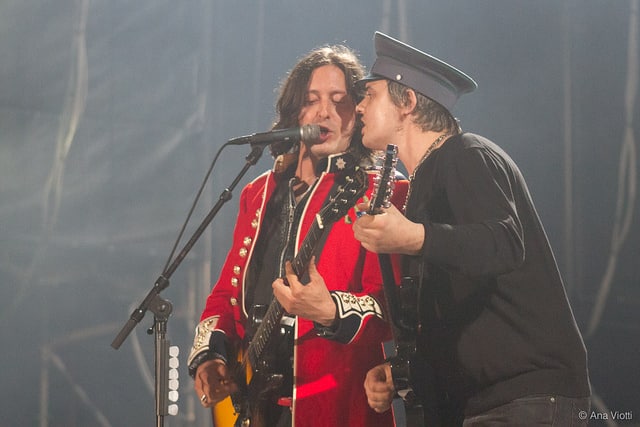 The Libertines were forced to cancel their London gig at the last minute due to a "medical situation". The band were due to play at Camden's Electric Ballroom but the gig was postponed 2 hours after they were meant to be on.
The gig was part of The Libertines intimate club tour where the band played in smaller venues to promote their new album. Anthems For Doomed Youth their third studio album releases today (11th September).
The band were due on stage at around 9:15pm but failed to show up at the venue. Those in attendance became increasingly restless as the night wore on, booing every time there was a lull in the music being played through the venue's PA.
Finally at 11:30pm an announcement was made confirming the show was to be postponed. The announcement stated "Due to an emergency – a medical situation – tonight's show is being postponed,"
It was later confirmed that they will reschedule the gig for another date "I say postponed because I mean postponed, not cancelled. A new date will be released tomorrow."
The band were scheduled to play today at The Ritz in Manchester but a statement on The Libertines Facebook page read "Due to unforeseen circumstances tonight the Libertines have had to postpone their sold out shows at the Electric Ballroom in Camden and at the Ritz in Manchester tomorrow night."
Photo Credit: Side Stage Collective