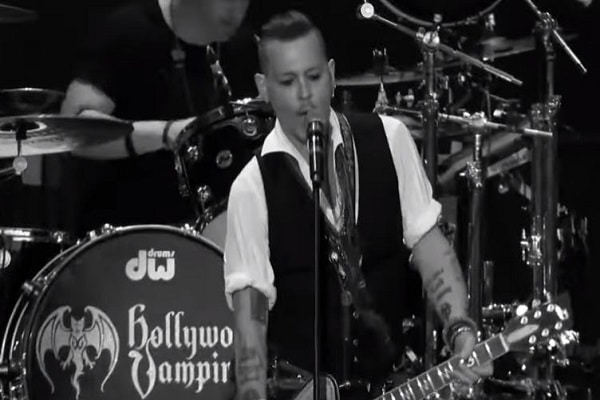 The Hollywood Vampires are due to drop their new album, Rise, this month. The rock supergroup has just revealed another new song from the LP and it's a cover of the Bowie classic "Heroes".
The band features Johnny Depp, Alice Cooper and Aerosmith guitarist Joe Perry. The cover of "Heroes" features Depp on lead vocals and is accompanied by a music video showcasing the band in the studio and onstage. Check it out below.
The Hollywood Vampires'new album, Rise, drops on June 21st.