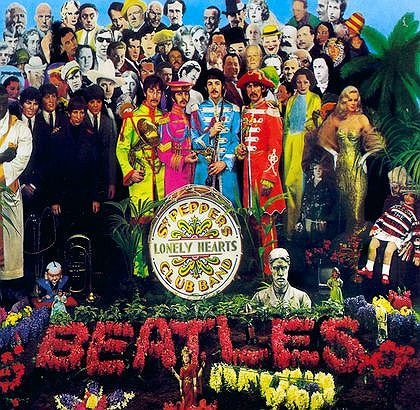 The city of Liverpool is curating an eclectic festival this summer to pay homage to its most famous sons for the 50th anniversary of one of the most influential albums of all time.
Beatles fans can head Merseyside this June to join the anniversary celebrations. For more than two weeks, an array of performers will reinterpret the album's 13 tracks in performances throughout the city; from choirs to cabaret performers and musicians to artists and live installations, each will stage an event inspired by a different song. The artists will work in partnership with Liverpool-based cultural organisations to bring to life each incredible activity.
Liverpool Mayor Joe Anderson said the festival would be "thought-provoking, sometimes cheeky and always entertaining".
Released in June 1967, Sgt. Pepper's Lonely Hearts Club Band was the eighth studio album by the Fab Four; including songs such as "With a Little Help from My Friends", "Lucy in the Sky with Diamonds", and "A Day in the Life". Continuing the artistic maturation seen on the band's album Revolver (1966), Sgt. Pepper further departed from the conventional pop rock idiom of the time and incorporated balladry, psychedelic, music hall, and symphonic influences. During the Sgt. Pepper sessions, the group improved upon the quality of their music's production while exploring experimental recording techniques. It was a record that broke the mould and changed music forever.
The festival is split into two halves, one for each side of the LP. The first event, a Mark Morris Dance Group staging, will take place from May 25-27, with the rest of the side A events running from June 1-5.
Side B will follow from June 8-11, with the final event – based on the closing track 'A Day in the Life' – bringing celebrations to an end on June 16.
Conceptually driven by notable Artistic directors Sean Doran and Liam Browne. The events will take place at locations across the city, including Liverpool's Royal Court, Hope Street, Woolton Picture House, Camp Hill, Tate Liverpool, St. George's Hall and Aintree Racecourse.
At the event's launch on Wednesday, Liverpool Mayor Joe Anderson said: "…we have to celebrate the place, the city, that gave them their inspiration and helped them write their fantastic work."
Turner Prize-winning artist Jeremy Deller has created two public art works on the themes of friendship and self-sacrifice and based on track two 'With a Little Help From My Friends', while an unnamed "leading artist" will perform a surprise gig on June 9 as part of a two-part festival series.
Picture Credit: Paille