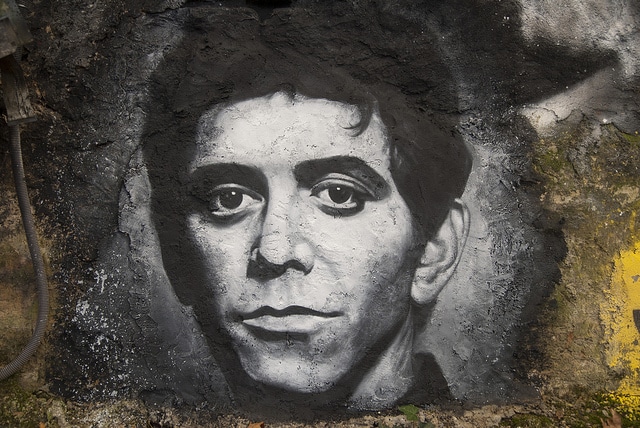 A long-lost interview with the late singer-songwriter Lou Reed has surfaced and he is less than complementary about the Fab Four.
Recently, Paul McCartney has been flying the flag for the Beatles, he's been jamming with Rihanna, performing with Taylor Swift and recording material with Kanye West.
All of which probably wouldn't have gone down to well with the former Velvet Underground frontman.
The unearthed interview with retired music executive Joe Smith was filmed in 1987. The chat is part of the Joe Smith collection, a project that saw him interview nearly 200 musicians about their music and contemporaries.
Smith interviewed the likes of David Bowie, Bob Dylan, Little Richard, Elton John, BB King and George Harrison.
Joe Smith asked Lou Reed: "You never felt Lennon and The Beatles… did you feel that they were in a league at all?"
Reed responded: "No, I never liked The Beatles. I thought they were garbage. If you said, "who did you like?" I liked nobody."
Lou said that Velvet Underground's purpose was to "elevate the rock and roll song, and take it where it hadn't been taken before."
"I know this sounds pretentious but I just thought the other stuff couldn't even come up to our ankles; not up to my kneecap, not up to my ankles, the level that we were on, compared to everybody else. They were just painfully stupid and pretentious. When they did try to get in quotes: "arty," it was worse than stupid rock and roll. What I mean by stupid, I mean like The Doors."
The interview is available to watch in animation form below.