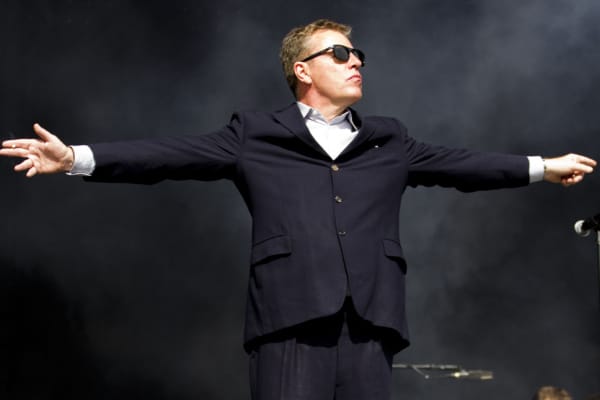 Madness almost split up before releasing their new album.
According to the band's frontman Suggs, the Ska legends struggled to see eye to eye over the Covid-19 lockdowns and vaccinations.
However, following a "disparate couple of years which saw the band at their most polarised and fragmented", Madness subsequently put their differences aside, releasing their latest album, 'Theatre Of The Absurd Presents C'est La Vie', which is out now.
The album which arrived via BMG, marks Madness' first release in 7 years, since 2016's 'Can't Touch Us Now'. More here.
"ended up quite serious"
Speaking in a recent interview, Suggs explained how the band put their differences aside to release this new album.
"We had polarised opinions about if there should be vaccinations and lockdowns, and it ended up quite serious between us", the Madness lead singer said.
"Everything became half one way and half the other, different opinions on who was to blame".
"The great joy of the band is that, when we get together, we become tolerant", Suggs continued. "We all come from very tough backgrounds, and tolerance has got a little lost in society".
"But we can see there's two sides to every story, that you don't have to hate each other just because you've got a different opinion".
"didn't really dig at first"
Elsewhere, Suggs also admitted that Madness had some creative differences to address.
"Some of the other's songs, I didn't really dig at first", the singer admitted.
He added, "I thought 'Run For Your Life' was a bit depressing, but the others said it was on fire".
"Even if you think, 'What the hell are you on about? you have to put your best into everyone else's songs because it's a great joy when you're proved wrong and it works".
'Theatre Of The Absurd Presents C'est La Vie' also marks the first album self produced by Madness, with assistance from engineer and mixer Matt Galsbey.
It also emerged that BAFTA winner and Madness superfan Martin Freeman played a key role in the telling of the story of this album, having recorded the prologue running throughout.
Freeman and Suggs became friends after after the actor was fast-tracked through a meet and greet queue for the 'Baggy Trousers' hitmakers, by their manager Hugh Gadsdon.