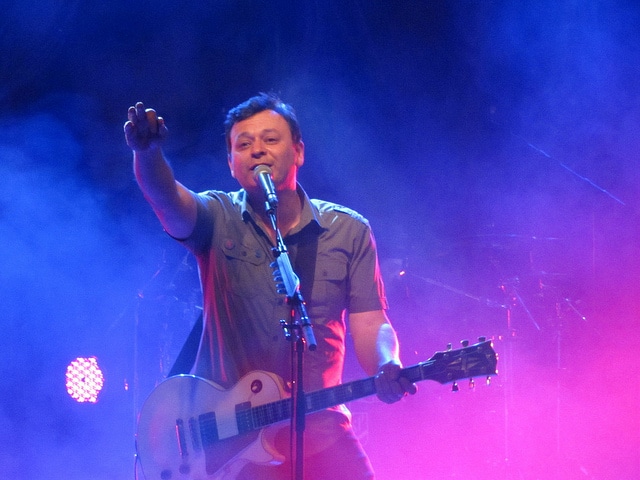 These days if you want to get some funding for a creative project, there's only way to do it, set up a Kickstarter campaign.
An account was started to raise money for a documentary about the Manic Street Preachers' classic 1994 album The Holy Bible.
The Kickstarter reached its goal just hours before the cut-off, raising €5523 of its intended €5,050 target.
A statement about the potential documentary film reads:
"Welsh production company Barefoot Rascals is very pleased to present The Holy Bible: My Testament.
"On the eve of a sell-out tour, this exclusive series of interviews will explore the huge significance of the Manic Street Preachers' third studio album in a way never done before.
"Twenty years after its release we want to assess its huge significance and cultural impact. Award winning music journalist, Manics' biographer and tour support DJ, Simon Price, will be in conversation with some of The Holy Bible's biggest fans about the importance of the album and why it means so much to them.
"Joining Simon so far will be the internationally acclaimed music photographer Kevin Cummins, writer Rhian E Jones and award winning journalist and musician John Robb among others."
Manic Street Preachers are releasing a 20th anniversary edition of their album The Holy Bible. The band will re-release the record on CD and vinyl editions in the next week. It'll be the first time the LP will be available on vinyl since its original release.
The band are set to tour The Holy Bible, playing it live and in full for the first time in nearly two decades. The gigs are all to take place in December, the group will play Dublin's Olympia Theatre on Saturday 13th.