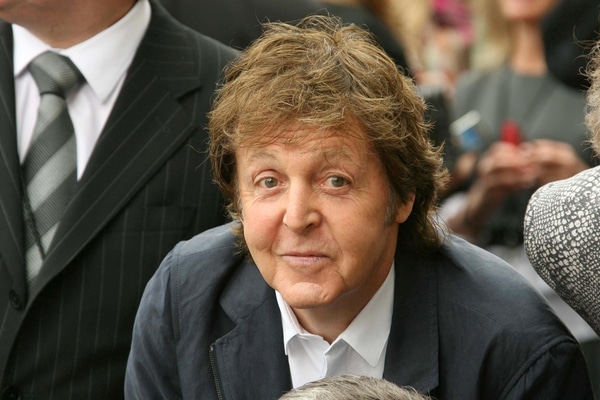 Beatles legend, Paul McCartney has recently announced a sequel to his bestselling picture book, Hey Grandude. Titled Grandude's Green Submarine, McCartney's book is available for pre-order now and will arrive on September 2nd, through Random House Children's Books.
After her illustrations in the first book, Kathryn Durst will return to fill Green Submarine with some much-loved drawings. McCartney's book will continue the adventures of Grandude and his grandchildren, as they search for their music-loving grandmother, Nandude. Random House Children's Books will publish the story in the U.S., while Penguin Random House Children's U.K. will publish on this side of the Atlantic.
McCartney's original story, Hey Grandude! released in September of 2019 and quickly became a New York Times #1 bestseller. The first instalment of the series proved a big success, as it sold over 300,000 copies around the world.
Speaking on how well Hey Grandude was received, McCartney said he is "really happy, as this was a very personal story for me". In his statement at a press release, he said it celebrates grandudes everywhere, and their relationships and adventures with their grandchildren.
"I love that it has become a book read to grandkids at bedtime all around the world," gleamed McCartney. "I always said if people liked the first book and there was an appetite for more, I would write some further adventures for Grandude — so he's back and this time with his special invention, Grandude's green submarine!"
Katheryn Durst added that she is "so thrilled" to be collaborating with McCartney again on Grandude's Green Submarine. The illustrator believes that this is the adventure book "we all need during this time when everyone is stuck at home and longing to travel to exciting new places". Durst revealed that she really enjoyed drawing the newest character in the book, Nandude, "particularly because we both share a love of playing the accordion!"
Land ho! Grandude and the Chillers are coming up for air this September in 'Grandude's Green Submarine'!

Beautifully illustrated by @KathrynDurst, and written by Paul, pre-order your copy here: https://t.co/34pBEwijqQ pic.twitter.com/wuTSb46Ml2

— Paul McCartney (@PaulMcCartney) March 18, 2021
Another children's book of McCartney's, High in the Clouds is been made into an animated feature film for Netflix. Reported feedback on the production says the film looks good. The book was co-published by Paul McCartney and Philip Ardagh in 2005.