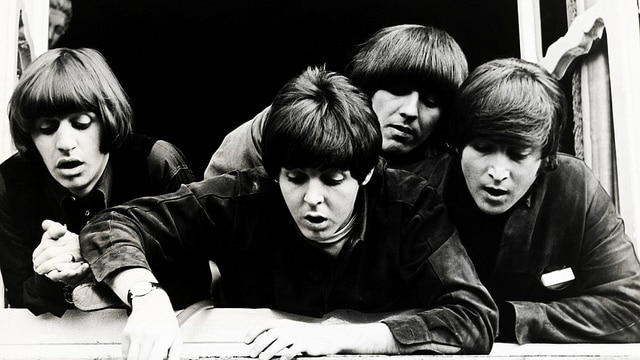 Paul McCartney and Ringo Starr have said that they are yet to see the new 'Eight Days a Week' Beatles documentary.
During a Facebook Q&A yesterday, with film director Ron Howard and Ringo Starr, Paul McCartney said that they are yet to see the documentary, and that the premiere tonight will be the first time that they will see it "We haven't seen it, so we're looking forward to tomorrow night's premiere, as you can imagine. We know there's new footage that the fans sent in, so that's very exciting."
The film's director Howard, who also directed Apollo 13 and The DaVinci Code, has said that he would also like to make a film about the band's post touring years. 'Eight Days a Week' covers The Beatles' history up to their final concert at Los Angeles' Candlestick Park.
The band stopped touring in 1966 so they could spend more time in the studio, and because they said that they could never hear themselves play in concert as there was so much screaming "In the cinema, we're actually going to hear ourselves for the first time. We couldn't hear ourselves when we were live, as there was so much screaming going on."
The Beatles have also released new live album 'Live at the Hollywood Bowl' which is out now.
Photo Cred: Julio Zeppelin