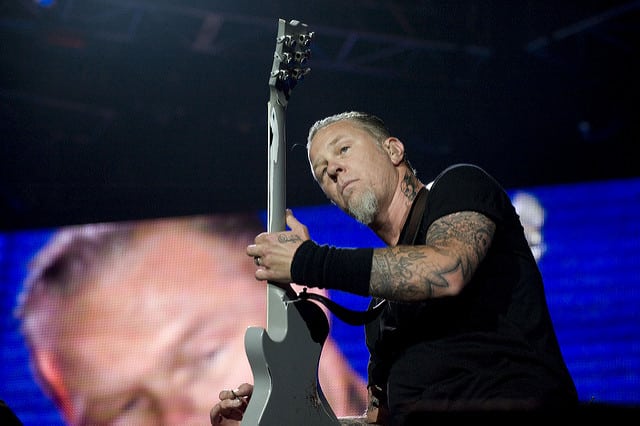 With the help of their fans, Metallica collected 9 tons of food to help malnourished children and abandoned animals.
The show, at Bogota's Los Andes Stadium in Colombia welcomed a crowd of up to 25,000, who all helped gather the donations.
Since 2008, more than 3000 children have died due to malnutrition in the Northern district of La Guajira, the area the donations were sent to. Fans were asked to bring non-perishable foods to the concert on November 1st.
A squad of dedicated Metallica fans known as the Lords of Hardwire brought the initiative to the groups attention.
The fans collected a massive 9 tons of food, which was donated to the hunger fighting charity, the Challenger Foundation, and animal rights organisation, Corazones Peluditos (Furry Hearts).
On the same night, a large of statue of Doris, the justice figure which featured on their 80's album, And Justice For All, surfed through the crowd. The figure quickly circulated the venue becoming a massive crowd surfing prop.
The group's eagerly awaited album Hardwired… To Self Destruct is to be released on November 18th.
Photo Credit: Mike Murga