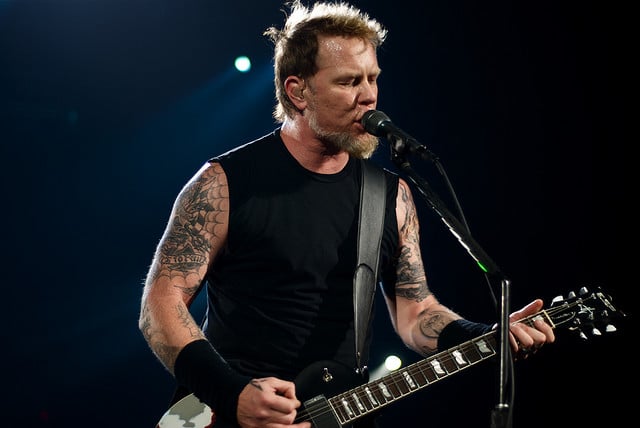 Metallica are set to stream their performance on Record Store Day tomorrow. The band will be performing from a music store in California.
Metallica were recently named as ambassadors for Record Store Day for 2016 and they will perform at Rasputin Music in Berkeley, in front of a small audience of fan club members and shop customers.
The live stream of the band's performance will take place on Metallica's official Facebook page. It will be broadcast on the internet at 4pm PST (11pm GMT, midnight BST).
Speaking about their upcoming performance, Metallica drummer Lars Ulrich said "Getting loud, noisy and sweaty at Rasputin's transports Metallica right back to the core of its Bay Area beginnings. We can't wait to celebrate Record Store Day while shaking up the East Bay old-school style."
The band also recently announced some new reissues of the band's early albums. Metallica also released a new video of the band performing their track Ride The Lightning from 1985.
The new clip features the band's original bassist Cliff Burton who tragically died in a tour bus crash the following year. The video is part of the band's reissue of their second album Ride The Lightning which is out today.
You can watch the video of Metallica performing 'Ride The Lightning' in 1985 down below.
Photo Credit: Stephen Kallao