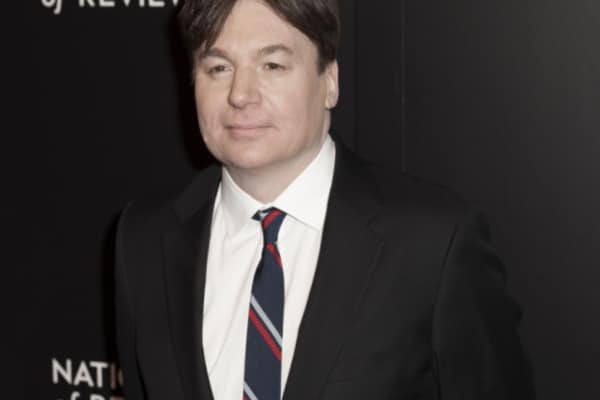 Whilst the pair were on the Austin Powers in Goldmember movie set together, Mike Myers introduced his co-star Beyoncé to legendary rockers Led Zeppelin.
Myers made this revelation during a recent interview, where he recalled some of the best films of his career.
This meeting took place during the making of this film. Beyoncé had been a keen fan of the band's music. She of course starred in the film as Foxy Cleopatra.
"A dream"
Mike Myers was also full of admiration for the Crazy In Love singer, calling her "the lovliest person in the world". 
"Beyoncé was a dream. She was the loveliest person in the world and just knocked it out of the park", Myers said. "She would always listen to music and she said to me, 'Mike, what are you listening to right now?". 
Myers continued, "And I said, "Oh, I'm just listening to Led Zeppelin at the moment.' And she said, 'I think I'll listen to that Led Zeppelin.' She had never heard of it. She was so young, and the crew was all, 'Awww!'. 
"And then the next day, she was doing this [miming holding onto headphones], and I said, 'What are you listening to?' She went, 'Led Zeppelin! They're great!'".
Along with this, Beyoncé also used Led Zeppelin's When The Levee Breaks for her track Don't Hurt Yourself which featured on her Leomade album in 2016.
Led Zeppelin's Jimmy Page Working On "multiple" Projects
Last April, Led Zeppelin's Jimmy Page had said that he has been working on "multiple projects".
"There's various things I'm working towards", Page told Classic Rock. 
"It's not just one thing, it's multiple things, and I don't want to even give a hint, because if you do … you give a one-sentence sound bite, and then if it doesn't materialise, it's like: 'Why didn't you do a solo album?' So I don't want to say what it is that I've got planned, because I don't want to give people the chance to misinterpret it", he added. More on this from Nova here.