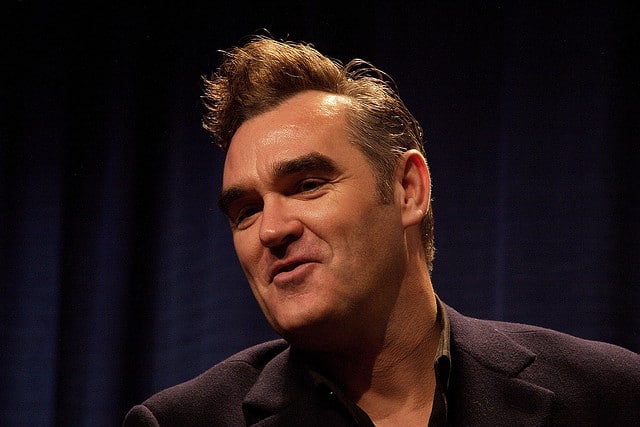 Looks like Morrissey is back up to his old tricks, after being approached by someone to sign an autograph, he apparently refused, telling the fan that he couldn't sign it because he 'has Ebola'.
The story came to light, after the autograph hunter posted the bizarre incident on the fan site Morrissey solo.
He reportedly approached the singer at LAX airport in Los Angeles, at first asking for a photo, the request was denied by his bodyguard, then the eager fan asked for an autograph, which prompted the strange response.
The fan certainly didn't seem to be taking the incident that seriously, posting the following message: "I met morrissey tonight but unfortunately his bodyguard would not allow me to take a picture and when I asked morrissey for his autograph he told me he couldn't because he has ebola…. typical morrissey answer… still exciting though."
We certainly hope Moz doesn't have Ebola, it would be a strange way to announce the news.
The singer recently courted controversy after stating that he was "delighted" that a bull gored a "serial killer" bull fighter in Mexico City.
Morrissey also rated the top 17 venues he played on his 'World Peace Is None Of Your Business' tour. Check out what position his Dublin gig finished.