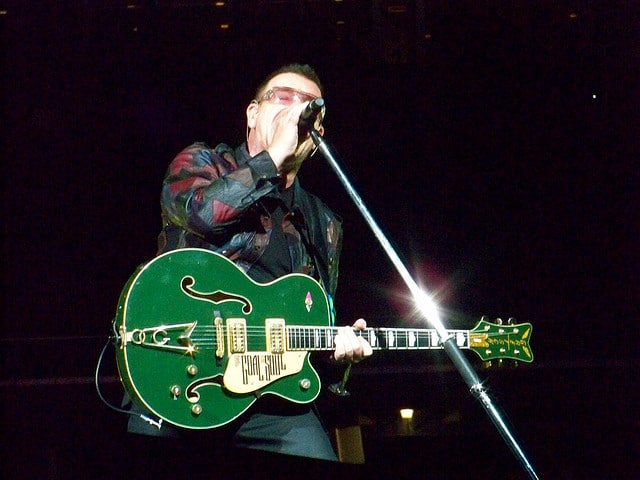 The time is fast approaching for the 57th annual Grammy Awards, Billboard has put up a predictions poll for this year's event, so we decided to vote and find out who're the front-runners are.
Check out who we voted for and who the actual favourites are.
Best Pop Duo / Group Performance – Heavily featured acts such as Katy Perry and Christina Aguilera. We voted for Coldplay 'A Sky Full Of Stars' – the results say only 10% of people voted for Coldplay.
Best New Artist – Haim and Bastille are in the running, but we chose Sam Smith – With a massive 59% Sam Smith is the clear favourite.
Song of the Year – There was only one song that we could vote for and only one song that should win Hozier 'Take Me To Church' – Some how Bray's answer to Jeff Buckley only has 13% of the votes, what's wrong with you people.
Record of the Year – Taylor Swift is tempting, unfortunately we had to go with Sam Smith 'Stay With Me' – Sam is in third place with 21%, in second Taylor Swift with 24% and Sia is the top tip to win.
Album of the Year – A bit more competitive, Beck, Sam, Smith or Ed Sheeran, in the end we had to pick Ed because he is playing Whelans – The good news Sam and Ed are tied on 21%, the bad news Beyonce has 46% of the votes.
Best Rock Album – This was the toughest one to pick by far, the Black Keys – Turn Blue, Ryan Adams – Ryan Adams, Beck – Morning Phrase, Tom Petty & The Heartbreakers – Hypnotic Eye and U2 – Songs of Innocence – we had to go with U2's Songs Of Innocence – We're going to claim a victory here because surprise, surprise, U2 are leading all the other rock acts with 28%, unfortunately they're just behind the option 'Im Not Sure' with 29%.
Go vote for who you think is gonna win the 57th annual Grammy Awards here.
Last week it was announced that Aussie rockers AC/DC will be one of the acts performing at this year's Grammy Awards.
The Grammy's will also feature performances from country singer Eric Church, pop singer Ariana Grande, Madonna and singer-songwriter Ed Sheeran.
Ed Sheeran is nominated for three Grammys this year, including 'Album of the Year', 'Best Pop Vocal Album', and 'Best Written for Visual Media'.