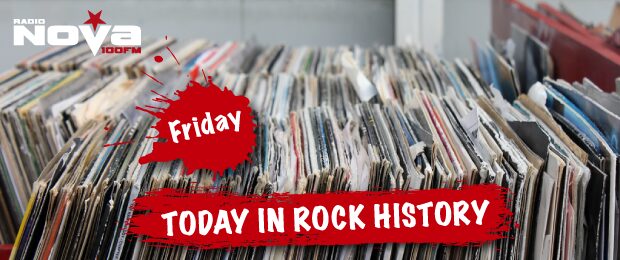 It's important to know your rock history, here at Radio NOVA we bring you ten rock stories from the sixties, seventies, eighties, nineties and the noughties.
On this day in rock history: January 23rd.
1963: A college dropout from Texas, makes her way to San Francisco to begin her music career, her name is Janis Joplin.
1966: A sixteen year-old Stevie Wonder performs in The Cavern Club in Liverpool.
1967: Pink Floyd record the Syd Barrett written songs 'Arnold Layne' and 'Candy and a Current Bun'. Three days after the tracks are done the band signs with EMI.
1969: The Beatles record the song 'Get Back' with Billy Preston, at Apple studios in London.
1971: George Harrison releases the track 'My Sweet Lord' and becomes the first solo Beatle to go to number one.
1977: While performing in Tampa, Florida, Patti Smith falls off stage breaking her vertebra.
1978: Chicago's guitarist Terry Kath accidentally shoots himself in the head while cleaning (what he thought) was an unloaded gun. His final words were: "Don't worry it's not loaded", he died instantly.
1986: Ray Charles, Elvis Presley, Chuck Berry, James Brown, Jerry Lee Lewis, Little Richard, Fats Domino, Sam Cooke, and the Everly Brothers are all inducted into the Rock and Roll Hall of Fame.
1988: Nirvana record a 10-track demo, when Sub Pop records' CEO Jonathan Poneman hears it, he offers them a deal.
2000: Santana went to number one on the album charts with Supernatural. The LP went on to win eight Grammy Awards.