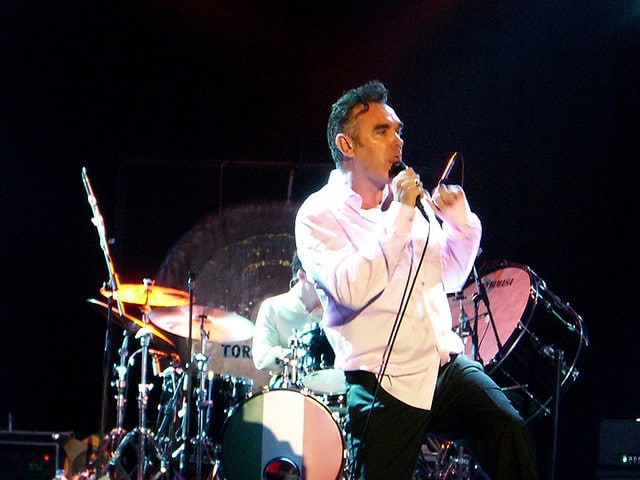 Former Smiths frontman Morrissey was forced to cancel a gig in the Netherlands last night due to illness.
The venue posted the following message on their instagram which was translated into English:
"We regret to inform you that Morrissey is forced to cancel tonight's appearance in 013, Tilburg, Our stage crew, as well as Morrissey's touring party were already setting up stage and all requirements for tonight's show when we were informed by management that Morrissey is unable to perform tonight due to flu. At the moment we are trying to re-schedule the date for later this month and will advise all ticket holders as soon as possible."
This is not the first time that Morrissey has had to cancel a gig in recent times. Last year a number of his gigs were cancelled due to illness, transportation problems and due to meat being served in a venue in Iceland.
The cancellation comes just days before Morrissey's tour in the UK begins.
Photo Crd: Matt