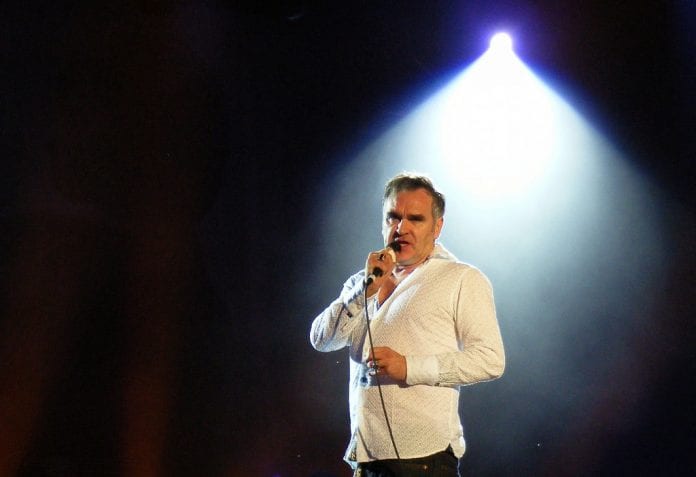 Morrissey, the singer, has commented on the recent sexual harassment scandal in Hollywood, saying that claims against Kevin Spacey are 'ridiculous'. Adding that the definitions of harassment and assault have become too broad.
"As far as I know, he was in a bedroom with a 14-year-old. Kevin Spacey was 26, boy 14. One wonders where the boy's parents were," he said to Der Spiegel, according to a translation cited by AV Club.
"One wonders if the boy did not know what would happen. I do not know about you, but in my youth I have never been in situations like this," he went on.
"Never. I was always aware of what could happen. When you are in somebody's bedroom, you have to be aware of where that can lead to. That's why it does not sound very credible to me. It seems to me that Spacey has been attacked unnecessarily."
The recent allegations against Spacey include him having had a sexual relationship with a 14-year-old boy, aswel as attempting to seduce another 14-year-old boy.
Low In High School is yours in 2 DAYS. pic.twitter.com/fSiD46QeRI

— Morrissey (@officialmoz) November 15, 2017
The former Smiths front-man did say that he condemned sexual violence against anyone, but apparently claimed that on some occasions 'the person referred to as a victim is merely disappointed'.
"People know exactly what's going on," he allegedly said when asked about Weinstein. "And they play along. Afterwards, they feel embarrassed or disliked. And then they turn it around and say; 'I was attacked, I was surprised'. But if everything went well, and if it had given them a great career, they would not talk about it."
"I hate rape. I hate attacks. I hate sexual situations that are forced on someone. But in many cases one looks at the circumstances and thinks that the person who is considered a victim is merely disappointed."
The singer is to perform in The 3Arena, Dublin in February of next year.
Feature Image: Man Alive!