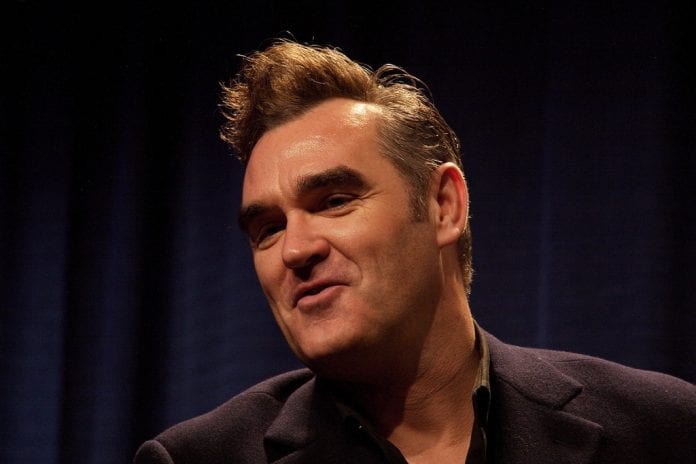 Morrissey has been causing a ripple of waves the past few weeks, ahead of his upcoming album release. And he's continued to do so this week by joining Twitter for the first time. His Twitter debut consisted of a short tweet, 'Spent The Day In Bed'. Which is the title of the first single from his upcoming album 'Low In High School'.
The release of the new comeback single has also got people excited at the idea of potential upcoming tour dates. The track got its first play on BBC 6 Music at 8.45am. It's now available for download on Spotify. The song is in typical Morrissey style, with a blend of melody and morose, he reflects on the current state of the world presented by the media.
Our very own Ruth & Conor spoke about the new track today on Today's Seriously Addictive Music News. Check it out below!
https://www.youtube.com/watch?v=OnArcPqiDaI
Photo Credit: