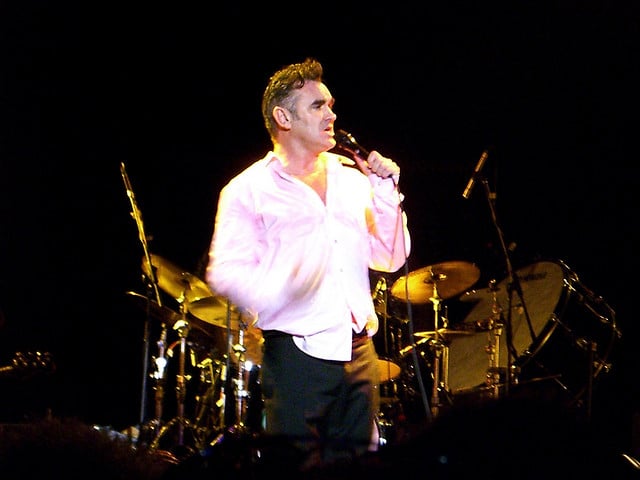 Bah humbug, i don't think anyone will be surprised to hear that Morrissey isn't getting in to the festive mood.
The singer has turned down an invitation from Channel 4 to record this year's alternative Christmas message.
The television station has been running the substitute Christmas announcement for a few years, as an alternative the the Queen's annual Christmas Day address to the British nation.
Many notable figures have recorded a festive Channel 4 communication including, NSA whistleblower Edward Snowden, President of Iran Mahmoud Ahmadinejad, and more lighthearted figures like comedy character Ali G and Marge Simpson.
Morrissey generally doesn't keep his opinions to himself and has on many occasions slammed the British Royal Family.
However, Moz has turned down the chance to go head to head with the Queen, claiming that the BBC broadcast of the Queen's speech shows the nation that "she has nothing to offer and nothing to say, and she has no place in modern Britain except as a figure of repression; no independent thought required."
As the frontman tends to do nowadays, he wrote a statement on Morrissey fansite True To You: "My view that the monarchy should be quietly dismantled for the good of England is reasonably well-known, but I don't think Christmas Day is quite the time to be trading slaps.
"The Queen very well might be the most powerful woman in England, but she lacks the power to make herself loved, and the phoney inflation of her family attacks all rational intellect. All over the world highly civilised peoples exist without the automatic condescension of a 'royal' family. England can do the same, and will find more respect for doing so."
Channel 4 has not yet divulged who will be presenting the alternative Christmas message this year.