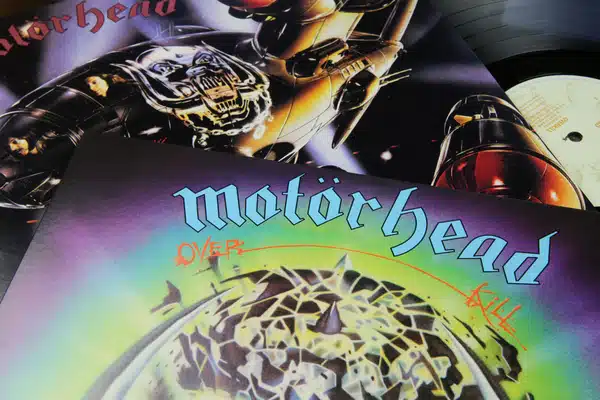 Motorhead's cover of David Bowie's classic "Heroes" has exceeded 50 million views on YouTube.
Released in 2017 as part of their album "Under Cover", the track was also recorded during the "Bad Magic" sessions by Cameron Webb.
The track was also one of the last that the band recorded together.
"such a great Bowie song"
On the track, Motorhead's Phil Campbell also had this to say.
"It's such a great Bowie song, one of his best, and I could only see great things coming out of it from us, and so it proved to be", he said. "and Lemmy ended up loving our version". 
Mikkey Dee also added, "He was very, very proud of it. Not only because it turned out so well but because it was fun! Which is what projects like this should be — fun!". 
Motorhead's cover of "Heroes" was released as a seven-inch picture disc in Record Store Day for April 2018.
New Motorhead compilation album in the works
It was also confirmed back in September that to celebrate the band's loudest tracks, a new compilation album will be released via BMG on October 29.
Everything Louder Forever will contain 42 Motorhead Tracks. It will also be released on 2LP, 2CD, and 4LP, digital downloading as well as 360 Reality Audio through BMG.
Such tracks to feature on the album will also include, Iron Fist, Ace Of Spades, Killed By Death, The Game and No Class.
"This collection is the definitive assembly of Motorhead songs which have created this cultural phenomenon, and represents the first time all eras of the band's recorded history have been represented in one place", Motorhead said in a statement.
"And we feel that if in this mad, mad world we're living in, some aliens decide to drop by your house for tea and demanded an explanation as to, "What the f**k is this Motorhead we keep hearing and feeling bits of in our extra-terrestrial houses millions of miles away," you could happily play Everything Louder Forever and know that the question will be thoroughly answered". 
They also had a special message for their fans, "Buy two copies though, because you know they won't leave without taking one themselves! Or something like that anyway". 
More on this fron Nova here.
To mark the death of the band's frontman Lemmy Kilmister who passed away in 2015, his ashes were placed bullet casings and handed out to his friends. More on that here.