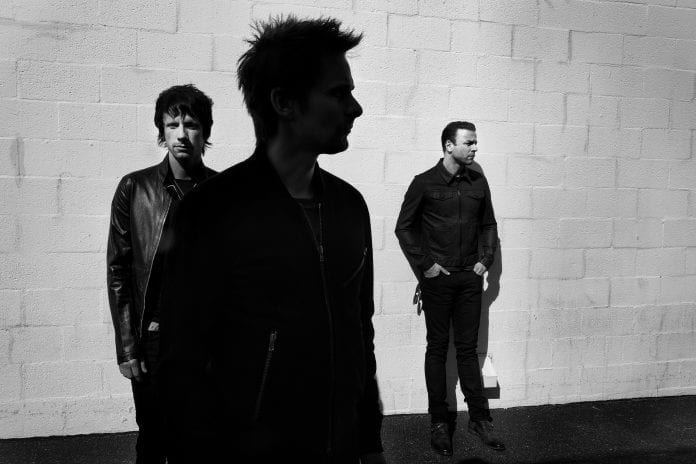 English rockers Muse have released the first single from their upcoming album.
The new eighties sounding tune is called 'Dead Inside' and is taken from the band's seventh studio album titled Drones.
Frontman Matt Bellamy says 'Dead Inside' is very important because it explains the direction of their concept album.
Speaking about the single, Bellamy said: "This is where the story of the album begins, where the protagonist loses hope and becomes 'Dead Inside', therefore vulnerable to the dark forces introduced in 'Psycho' and which ensue over the next few songs on the album, before eventually defecting, revolting and overcoming these dark forces later in the story."
Muse worked with legendary AC/DC producer Robert 'Mutt' Lange on their new LP. Drones features twelve new tracks and it's expected to be released in Ireland on Friday June 5th.
Listen to 'Dead Inside' below.
Drones sees the group veer back towards their rock roots.
At a Twitter Q&A, singer Matt Bellamy was asked, "are you sticking to your 'going back to guitar/drums/bass' or was that just Matt being a tease?" Bellamy responded: "yes. It's gonna get heavy."
Bellamy said, "I have this strong feeling that the next album should be something that really does strip away the additional things that we've experimented with on the last two albums."
Drummer Dom Howard also cited Nirvana as a huge influence on the band's sound. Howard said: "They were massively influential to us when we were growing up. They're one of the reasons we picked up some instruments and decided to start a band in the first place.