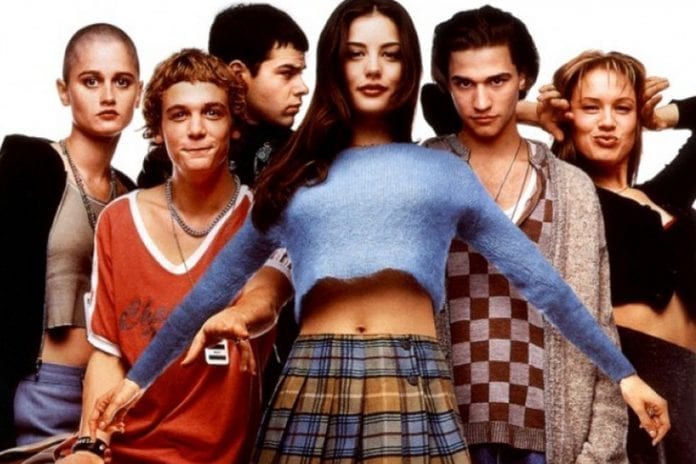 Honestly who watched the film 'Empire Records' and didn't think that this looks like an amazing place to work.
Well your dreams are becoming a reality, Rough Trade's flagship music store in New York is transforming their shop into Empire Records to celebrate the film's 20th anniversary.
The iconic 1995 movie tells the story of an independent record store trying to avoid being taken over by a chain retailer and more importantly, explores the eccentric characters that work there.
Who doesn't remember Warren getting caught stealing mountains of rap and metal CDs, as well as a Whitney Houston single, hey it was for his girlfriend!
A press release states: "Join Lucas and his couch cushion, boss Joe (but don't touch his drums!), Gina and her "Sugar High," and, of course, Corey and her crush, Rex Manning… Immerse yourself in the world of Empire Records with a screening of the film, live music, a Rex Manning autograph, and, if you're brave enough, a chance to shave your head for Debra's funeral."
The Brooklyn shop will be open on April 8th and the Rough Trade store are even going to call it 'Rex Manning Day'. 'Say No More, Mon Amour,' it sounds too good to miss.
Watch one of the best scenes from 'Empire Records', Warren's conversion to AC/DC!!!