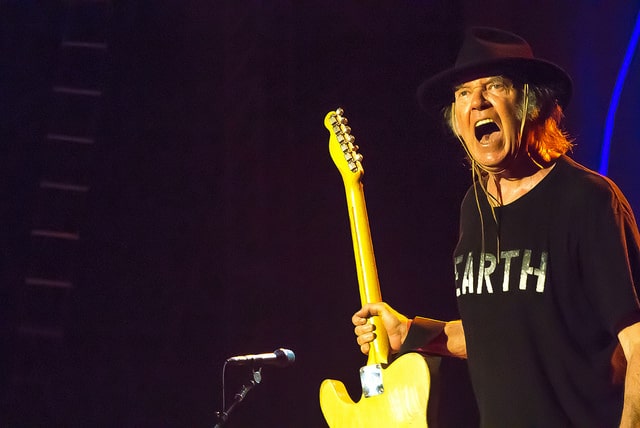 As mentioned in today's seriously addictive music news, Neil Young has announced more material from the prolific artist is on the cards. Young shows no sign of letting go of the reigns anytime soon. He's making a return to playing live with Crazy Horse, producing new records and sharing brilliant vintage shows from his archives.
Now in a recent interview with Yahoo, Young has announced that there are 'four or five Crazy Horse albums that have never been heard, that are sitting there ready to come out'. According to the singer the records will soon be released via his Neil Young Archives digital library project.
Young also discussed details about an animated film that he conceptualised as an accompaniment to his divisive 1982 record Trans. That controversial album saw Neil singing through a vocoder over synth sounds. A disagreement over the film embroiled the singer-songwriter in a lawsuit from his own record company.
https://www.youtube.com/watch?v=M15RA1ft3Bc
Speaking to Yahoo, Young said the film was never actually realised because Geffen 'pulled the funding' for the videos because they didn't like the record. 16 years down the line, Young intends to produce and release the 35 minute film with his recent collaborator Micah Nelson, son of country legend Willie Nelson.
Trans was created by Young as a document about the difficulty of communicating with his son Ben, who was born with cerebral palsy and unable to speak. Which explains Young's use of a vocoder to portray the inability to speak properly.