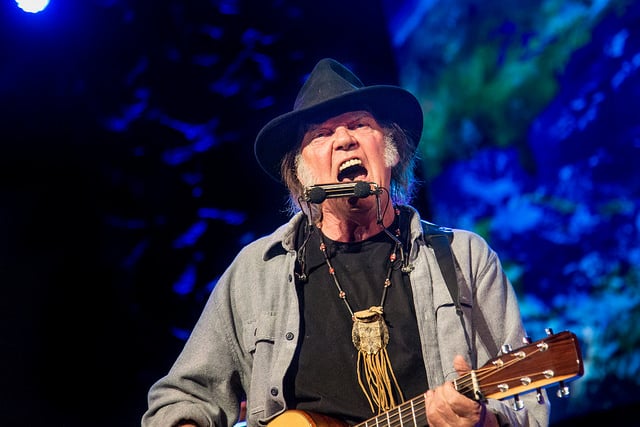 The always outspoken Neil Young, has recently hit back at US Presidential candidate/billionaire entrepreneur Donald Trump for using one of his songs for his presidential campaign.
The song in question is Young's classic rock anthem "Keep On Rockin In The Free World", which Trump used to launch his new campaign. Trump recently announced that he will be running in the 2016 US presidential election and held a conference at Trump Towers in New York yesterday, to kick off his campaign.
Trump walked onto the stage with Young's song in the background, much to chagrin of Young with representatives of the songwriter saying "Donald Trump was not authorized to use 'Rockin in the Free World' in his presidential candidacy announcement," the statement read. "Neil Young, a Canadian citizen, is a supporter of Bernie Sanders for President of the United States of America."
Trump's representatives responded by saying that they did gain the right to use it, saying the song is "paid for and obtained the legal right" to use the song for their campaign launch. Young was famously opposed to George W.Bush when he was in charge at The White House, criticizing the War on Terror and Us foreign policy under him.
Photo Credit: kris krüg