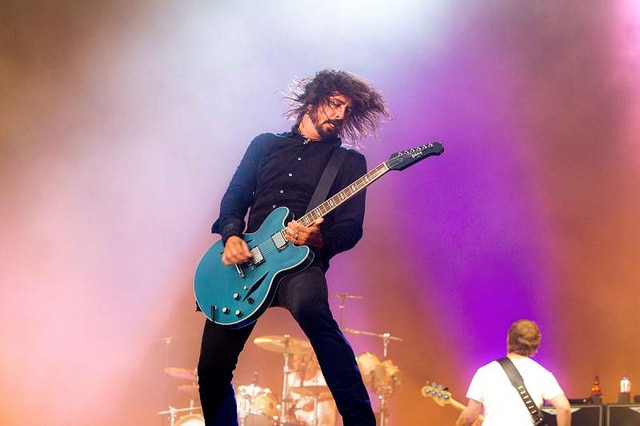 Foo Fighters frontman Dave Grohl, recently announced that he had plans to play with Kanye West and Paul McCartney at Glastonbury this year. Unfortunately due to Grohl's broken leg, they had to pull out of Friday's headline spot.
Grohl was to invite Kanye and Paul McCartney (who recently collaborated) up on stage during the band's headline set. Grohl also spoke recently, about how he ended up playing with Paul McCartney at one of his gigs last month.
In a recent interview with NME, Grohl spoke about he ended up on stage "I just raced down there and had a bunch of drinks watching the show by the side of the stage," he continued. "Then, before the encore Paul came over and said, 'what song are you coming up to play?' I was like UHHHHHHH – I didn't have a guitar, I'd had like 17 beers".
When asked about having Paul and Kanye up on stage, he was quick to oblige, saying "Sure! Why the f**k not?" Drummer Taylor Hawkins added "We let anyone come up onstage with us and sing a song. If Kanye wants to do a Queen song…"
Photo Credit:  Ben Houdijk