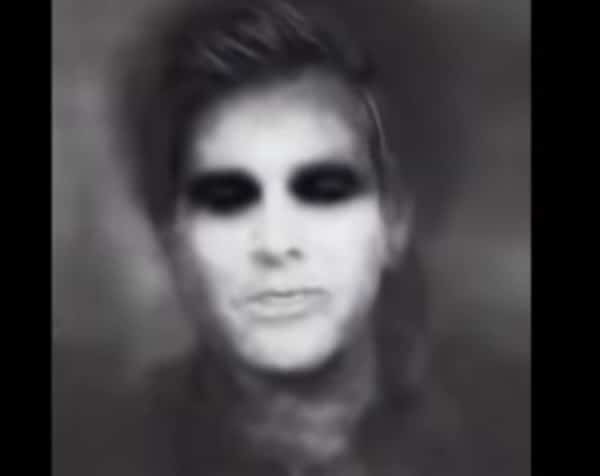 Duran Duran have released the video of the first single from their upcoming album, Future Past, which arrives on October 22nd. The group returned this week with lead single, Invisible from their forthcoming 15th studio album, using the most up-to-date technology to create an impressive visual for the track.
When the band arrived on the scene in 1978, music videos had become the way of the future. The Rio hitmakers grasped the technology and it was "a very big part of what made Duran Duran global at the time". Speaking to ITV, Le Bon said the band "always viewed technology as something that we can use that can really help us. We're not intimidated by it."
According to keyboard player Nick Rhodes, everything "new and technologically advanced was appealing" to them. "I think it's super exciting technology and we're sort of the space race generation," he explained. "So, growing up through that period where a man landed on the moon, anything that was new and technologically advanced was appealing. And if you can use it to enhance your toolkit for what you're doing, I think that's fantastic."
While envisioning plans for a new video, it was a no-brainer for the band to dip into the top technology of today. The accompanying video was created by artificial intelligence bot, Huxley and "features a simulated 360 Reality Audio Experience". According to a press release for the new track, "fans can immerse themselves in the music with any pair of headphones".
In an unusual process of creating the video for Invisible, the band collaborated with Nested Minds, and provided the music, lyrics and pictures. The data was sent to artificial intelligence bot, Huxley, which "dreamt" up the idea for the amazing and creative video. According to Le Bon, Huxley "created the video. They like to say – it dreamt it. It dreamt the video". Rhodes added, "Before, AI has been mathematical. This one is actually more arts based. It does actually dream and think in different ways."
Speaking to BBC Radio 2's The Zoe Ball Breakfast Show, Le Bon said Invisible "kind of started with the beat. It's got a very, very assertive drum track. It's really all about the rhythm. I just had to fit in a melody around that, really."
For Invisible, rhythm really is at the forefront of this amazing track, reminiscent of the liquid grooves of Prince and, the herky-jerky funk feels of David Bowie. However, the song also features some grimy guitar from Blur's Graham Coxon, a perfect match for the sharp edges of Nick Rhodes' synths.
Le Bon explains the song is "a story about a slightly dysfunctional relationship where one person never gets heard and the other person does all the talking. And this person who doesn't get heard thinks, 'Maybe I'm just invisible'.
"And then it suddenly took on a bigger scope, really," he added, citing a lyric – 'And a voiceless crowd isn't backing down' – as an example. "In the light of COVID and everything that's been going on in the last year and a half, really, with all the different public movements and all the noise people have been making, it suddenly sounded relevant in a much bigger way."
The album's artwork was created in collaboration with Japanese artist Daisuke Yokota, who Nick Rhodes first met in 2019 when he was in Japan making a documentary on post-war photography. In addition to featuring Coxon, Duran Duran's Future Past includes appearances from Bowie pianist Mike Garson and indie-pop artist Lykke Li. Production was completed by legendary electronic producer, Giorgio Moroder, DJ and remixer Erol Alkan and Mark Ronson. Formats for the album include the standard CD, a limited edition deluxe hardback book CD format with three additional tracks, a coloured vinyl, and cassette.