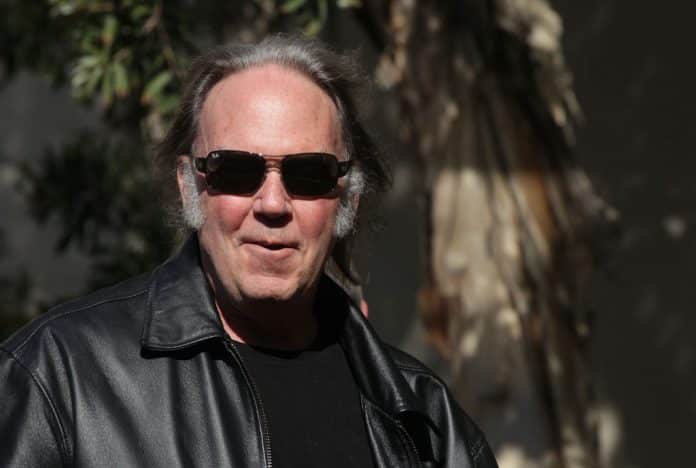 Canadian musician Neil Young has revealed the details of his new live album 'Tonight's the Night Live'. The album has been long-awaited and will feature performances recorded between the 22nd and 23rd of September 1973 at the Roxy Theatre in LA.
The record will be released on April 21st, as part of Record Store Day, as a limited 2XLP pressing. It will feature a print of Young and his band on stage at the Roxy. You can preorder the album from March 5th. Standard vinyl, CD and digital version will be available from April 24th.
The 1973 performance saw Young perform with the Santa Monica Flyers as the venue's opening act. They performed nine tracks which would become part of Young's celebrated album 'Tonight's the Night.'
Young previously described the performance by saying the following: 'We really knew the Tonight's The Night songs after playing them for a month [in the studio]. So we just played them again, the album, top to bottom, without the added songs, two sets a night, for a few days. We had a great time.'
We recently told you about Young's failed music streaming venture 'Pono'.
Speaking to The Tribune about Pono, he said: 'The record labels killed it…. They killed it by insisting on charging two to three times as much for the high-res files as for MP3s. Why would anybody pay three times as much?'
Neil Young, 'Roxy – Tonight's the Night Live' Track Listing
Tonight's The Night
Mellow My Mind
World On A String
Speakin' Out
Albuquerque
New Mama
Roll Another Number (For The Road)
Tired Eyes
Tonight's The Night
Walk On