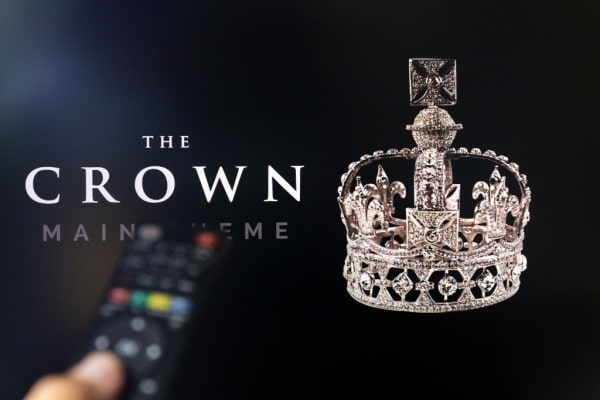 Would you like to listen to the article instead of reading it?
The final season of 'The Crown' will air across two parts in November and December, Netflix have confirmed.
Season six of the hit royal drama will see Imelda Staunton continue her role as Queen Elizabeth II, with Dominic West once again starring as Prince Charles.
Elizabeth Debicki will portray the role of Princess Diana, with Lesley Manville playing Princess Margaret, with Jonathan Pryce as Prince Phillip.
The roles of Muhammad and Dodi Al Fayed will be played by Salim Daw, and Khalid Abdalla, while Rufus Kampa and Ffyn Edwards will make their debuts on the drama, as brothers Prince William and Prince Harry.
The brothers will be portrayed as Ed McVey and Luther Ford for part 2 of the final season.
See more below.
The Crown In Two Parts
The final season of The Crown will be split into two parts, as it covers the time period from 1997 to 2005, which saw Tony Blair (Bertie Carvel) serve as Prime Minister.
Part One which kicks off on November 16, explores a growing relationship between Princess Diana and Dodi Al Fayed, before the pair meet a tragic end, after dying in a car crash in Paris.
It also shows Prince William as he tries to reintegrate with university life at Eton following his mother's death, while the Royal Family face a barrage of media scrutiny in the wake of the tragedy.
The season will also focus on the Queen, who reflects on the monarchy's future, including Charles' marriage to Camilla, and a love story that is Prince William and Kate Middleton (Meg Bellamy).
Part 2 which begins on December 16 will also include debut roles for Ed McVey, Luther Ford, and Meg Bellamy.
The sixth and final season of The Crown is coming. pic.twitter.com/71Rc9ItlOI

— The Crown (@TheCrownNetflix) October 9, 2023
Since making its debut in 2016, 'The Crown' has nominated for 15 Bafta Awards, 10 Golden Globes (incl 4 wins), along with 15 Emmy Award wins, and a further 54 nominations.
Back in 2021, Prince Harry even claimed that the drama "loosely" offered an insight in what Royal life entails. More on this here.