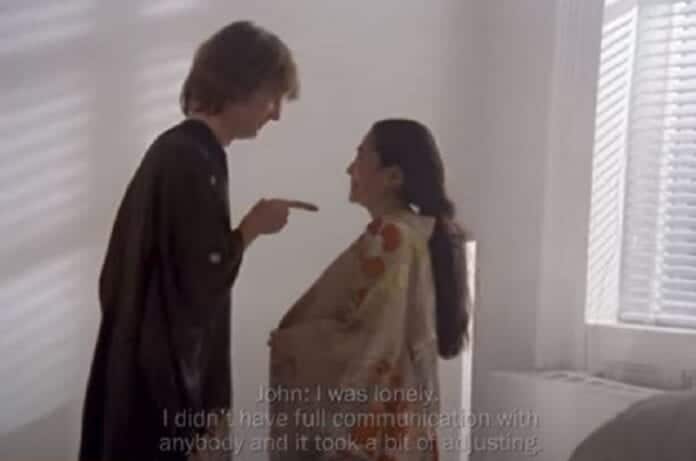 A new music video for John Lennon's classic ballad 'Love' was released on Valentine's Day ahead of the new upcoming reissue of the 'John Lennon/Plastic Ono album'.
The record is getting an ultimate deluxe edition treatment and will be a treasure trove for all John Lennon fans.
The track, 'Love', was released in 1970 and Radio Nova's own Pat Courtenay is a fan of the new video. "It's a good vid', especially if you're like me and don't know much about The Plastic Ono Band."
The new video, which you can check out below, morphs different versions of the song and has printed quotes of John talking about matters of the heart over the footage.
It was also announced that you can now buy John and Ono 'love' shirts on Lennon's website here.
Full details of the new release will be announced on March 4. However, we do know that the reissue will include 159 new mixes that were initially culled from the original recording.
The original recording included hits such as 'Working Class Hero', 'Love', 'Mother', 'Isolation' and 'God'.
It did quite well in the charts reaching number six on the billboard top 200 and spent four weeks in the top 10. It reached number two in the Record World charts and number four on the Cashbox chart.
The album is highly regarded as it is known for being one of the most personal records ever released and it also marked the first new album from John Lennon when he left The Beatles earlier that year.
Lennon was pleased to get away from The Beatles at the time. He expressed the relief he felt in a Rolling Stones interview at the time.
"This time, it was my album… And (I) used to get a bit embarrassed in front of George (Harrison) and Paul (McCartney), because we know each other so well — 'Oh, he trying to be Elvis (Presley), or he's doing this now…'"
"We're a bit super-critical of each other, so, we inhibited each other a lot. And now I had Yoko there, and Phil (Spector) there, who, sort of, love me, O.K.? So I can perform better, and I relaxed, y'know?"
Late last year, Peter Jackson opened up about his new Beatles documentary entitled 'Get Back' and it reveals the true nature of the band's break up, you can read our report on it here.