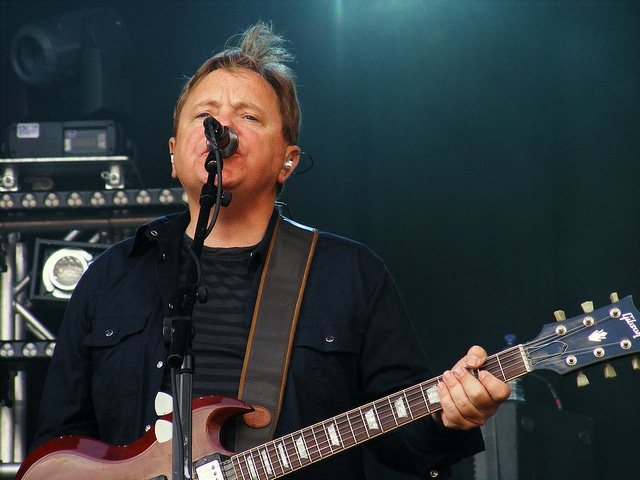 One of the founding members of Joy Division and lead singer/guitarist of New Order, Bernard Sumner has put pen to paper to unveil his autobiography 'Chapter And Verse (New Order, Joy Division And Me)'.
The 58 year old will talk in depth about famous songs like 'Blue Monday', as well as detail the tragic death of Joy Division's 23 year old lead singer Ian Curtis in 1980.
Chapter And Verse (New Order, Joy Division And Me) will offer Sumner's opinions on growing up in Salford, the forming of New Order, The famous Manchester nightclub Hacienda and the Joy Division years.
The press release states that the book is:
"Sometimes moving, often hilarious and occasionally completely out of control, this is a tale populated by some of the most colourful and creative characters in music history."
The New Order singer talks about Manchester's changing music scene in the 1980s, recalls stories of legendary founder of Factory Records and manager of Hacienda nightclub Tony Wilson. Wilson and the Manchester music scene were immortalised in the 2002 British comedy-drama film '24 Hour Party People' starring Steve Coogan (Alan Partridge).
At the same time as the book, New Order is working on a new album scheduled for completion in 2015. The band has already played a few new songs on tour this year named, 'Singularity' and 'Plastic'. A name for the new record is yet to be chosen. The new LP will be their first without bass player Peter Hook, who left the band in 2007.
New Order's current tour ends in mid-July.