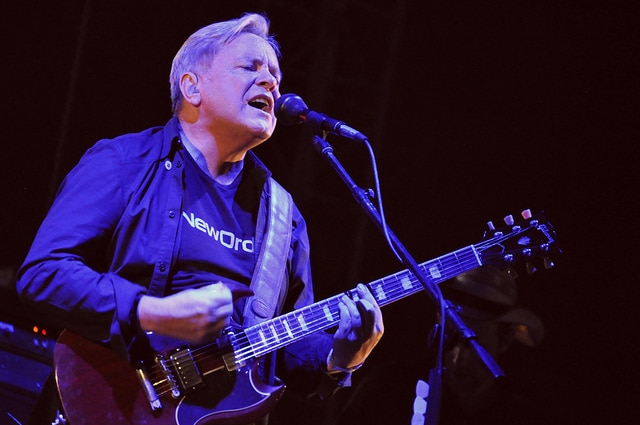 New Order have finally spoke out about their former bandmmate Peter Hook. This is in relation to Hook recently sueing the band for €3.1 million over royalties.
New Order released a new album earlier this year titled Music Complete and released the lead single of the album 'Restless'. It is only now though that the band have spoken out about the whole situation.
Speaking to Loaded magazine, Guitarist Peter Cunningham said "It saddened me a few years ago," adding "but he's said such horrible things about Bernard and the rest of the band that it just makes me angry now."
Cunningham then explained what happened "Peter phoned me a couple of years ago, because I said something in an interview that offended him.
He finished by saying "Look, it's all getting a bit personal, this. It's ridiculous. I've got my thing, you've got yours, and it's cool. Everyone's happy.' But that's obviously not the case. He's not happy. He decided to leave the house, and now he's outside it, chucking bricks through the window."
Hook parted ways with New Order in 2007, since then he has gone on to new projects, including touring and performing with The Light.
Photo Credit: monophonic.grrl