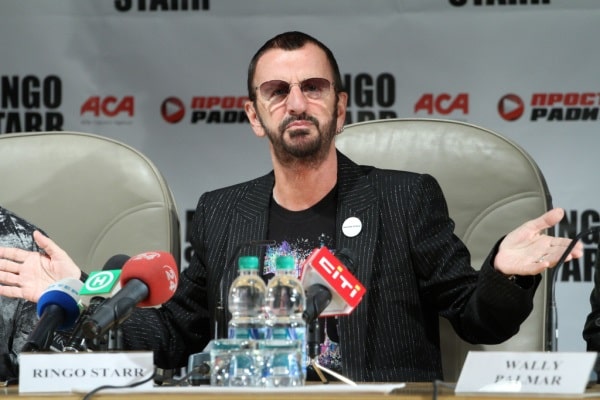 Would you like to listen to the article instead of reading it?
'Rewind Forward', the latest EP released by Ringo Starr, featuring Paul McCartney, is out now.
The EP, which follows up previous releases from Starr, including 'Zoom In', 'Change The World', and 'EP3', also features a collaboration with former Beatles bandmate Paul McCartney, in the form of a track called 'Feeling The Sunlight'.
Check that out below.
"It doesn't really make sense" – Starr Explains Title
Explaining the choice of title 'Rewind Forward', Ringo Starr admitted that it emanated from a mistake that he made while speaking.
"Rewind Forward was something I said out of the blue — it's just one of those lines like 'A Hard Day's Night'. It just came to me", Starr said of the title.
"But it doesn't really make sense. I was trying to explain it to myself and the best I can tell you about what it means is: Sometimes when you want to go forward you have to go back first".
Along with McCartney, this latest Ringo Starr EP also features Steve Lukather and Joe Williams, along with his brother in law Joe Walsh, Benmont Tench, Mike Campbell.
"We've been writing a song now for every EP", Starr also added.
Check out the track list for the EP 'Rewind Forward' below.
1. Shadows On The Wall (Lukather)
2. Feeling The Sunlight
3. Rewind Forward
4. Miss Jean (Campbell & Tench)