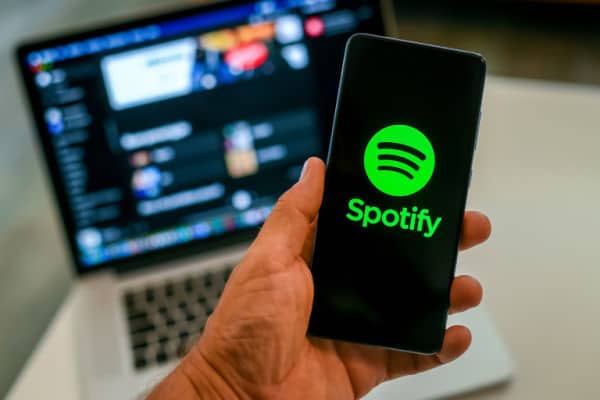 Spotify has released a brand feature allowing users to create their own music time capsule, called 'Playlist in a bottle'.
Available until the end of this month, this new feature will allow Spotify listeners the chance to imagine what song will be a classic in 2024, or what they think will be listening to in the Summer, along with other selections.
By January 2024, listeners will be able to open their 'Playlist In The Bottle' to see what came true.
To access this feature, Spotify users have been urged to ensure that their app is up to date, and check out here via their Smartphones.
Spotify 'Playlist In A Bottle' Time Capsule 
Users of the Spotify app can also choose their own time capsule. This can be either a bottle, gumball machine, acorn, pocket of your jeans or a teddy bear.
Following this, a series of prompts will appear, that the user must answer with a song.
Such prompts include the following: a song you want to hear live this year; a song you'd pay to hear for the first time again; a song that won't make any sense a year from now; a song that's going to be a classic by next year, and a song you're convinced was written about you; a song that's going to be this summer's anthem.
At least three prompts must be answered by allowing Spotify to randomly choose a track for them, or by typing in their song.
This 'Playist in a bottle' feature is availble in 18 languages and 27 markets for both Free and Premium users across Android and IOS users. More information on this here.
Last March, Spotify also announced a closure of all of its offices which were based in Russia, along with Kremlin backed content, specifically outlets Sputnik and RT, following the country's invasion of Ukraine. More on this from Nova here.