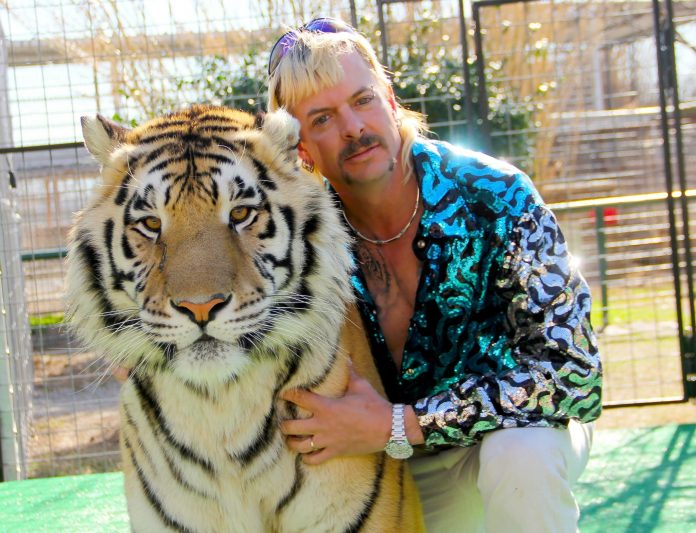 Have you spent a lot of your lockdown time bingeing all seven episodes of Netflix's Tiger King and have now been left with a gaping hole in your life?
Well, you're in luck as a new episode is set to be released!
In case you have been living under a rock and haven't heard; Tiger King explores the world of big cat owners in America. It centres on Joe Exotic, proprietor of an Oklahoma roadside zoo, who is a "mulleted, gun-toting polygamist and country and western singer," per Netflix's description of the docuseries.
According to Jeff Lowe, new owner of Joe Exotic's zoo, Netflix will be adding a fresh instalment to the docuseries next week and revealed the details on Twitter overnight.
So our friend @christie_dish listened to the podcast, @HoldingKourt and after last weeks episode decided to send us this!!!

🚨BREAKING NEWS FOLKS🚨

There will be 1 more episode of #TigerKing [email protected] pic.twitter.com/YeRSIlDKTJ

— Justin Turner (@redturn2) April 4, 2020
"Thanks for watching our show," Lowe said in the video.
"Netflix is adding one more episode. It will be on next week. We're filming here tomorrow."
Tiger King, has become the most popular show on TV, according to Rotten Tomatoes, which gave it a 97% critic's rating and a 96% audience score.
It has also sat in the number one slot on Netflix's own Top 10 shows list worldwide for almost two weeks.
Netflix has yet to confirm the follow-up episode so we will wait to see if the 'next week' deadline Lowe mentioned is correct.