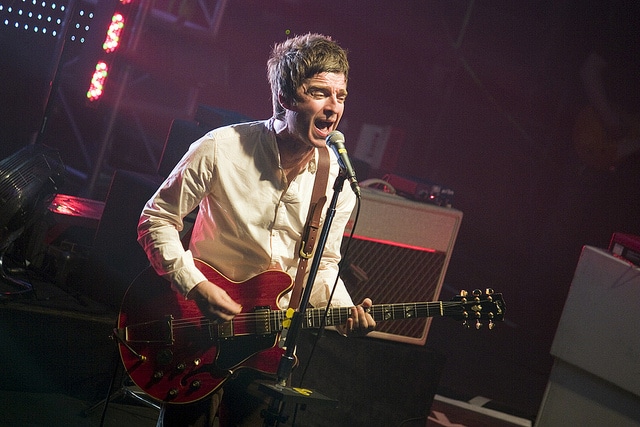 Comedian-actor Russell Brand confesses that Noel Gallagher continually slags him off by completing every text message with the word 'PARKLIFE'.
The famous Blur anthem was used to mock the comedian, after someone joked that Russell Brand's rants during television interviews sounded like the narration from the 'Parklife' track.
Brand took the joke very well, releasing his own version of the 1994 song. The music video features Brand taking the lead (in place of the original actor Phil Daniels) as the cockney geezer and he is joined by the Irish duo the Rubberbandits.
The Limerick lads provide the soothing chorus, sporadically chirping in with replacement phrases for 'Parklife' like 'Sharp Knife' and 'Class Strife'.
Brand made the text message confession on Alan Carr's 'Chattyman', the episode will air this evening (Friday 28th November).
He says that not only does the general public mock him, his friends use it against him too.
Russell says: "He [Gallagher] finishes his texts with it now, He'll go, 'Alright Russell, how's it going? ' then say something offensive about my hair or my private beliefs, and then go 'PARKLIFE'."
"I secretly think, 'I remember when there was a race to be Number One and Blur won it against Oasis, so f**k you, in a time machine.'"
Watch the Russell Brand & Rubberbandits 'Parklife' video below.