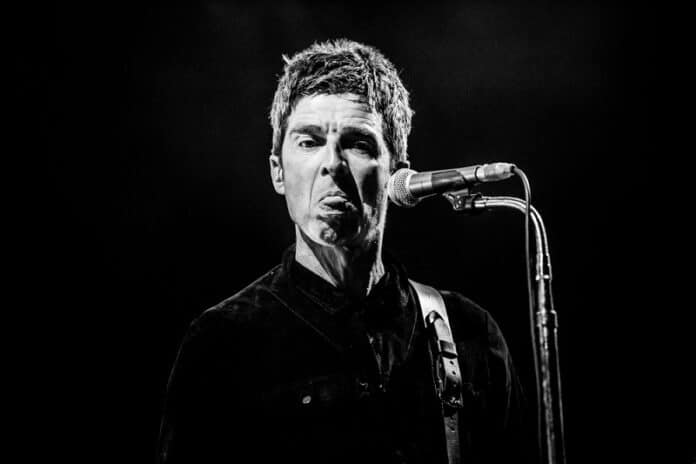 Noel Gallagher has revealed that his mother Peggy hasn't never commented on his music, whether it was his solo material or his songs with Oasis.
Speaking on Matt Morgan's podcast, Gallagher said "My mum is very, very reserved, she's a bit like me … I don't think she's ever mentioned my music to me once, like, 'I like that one, or that one,' or, 'That's a lovely song.' Never, not once."
Noel also mentioned he invites Peggy to all of his concerts but she always declines as she would get too emotional.
"The last time I was playing up in Manchester, I said to her, 'Do you want to come to the gig?' She went, 'Oh, no I won't, I'll only start crying' " said Noel.
Peggy spoke about her pride for Noel and his brother Liam in the documentary 'As It Was' which was released at the beginning of Noel's solo career.
Speaking in the documentary, Peggy said "I'm very proud, I still get me tissues out every time they are on the television. I'm still there with the box of tissues."
Earlier this week, Radio Nova reported that Noel was working on a new Oasis album without Liam.
Noel Gallagher said of the project "I've listed the proper songs and there were 14. They just fell by the wayside of various projects from down the years".
You can check out Radio Nova's report on it here.
The news of the new album will continue to confuse Oasis fans wanting a Gallagher brother reunion.
Liam wanted the band to reunite this year to perform a concert for NHS workers for their work during the pandemic and Liam has also mentioned that Noel has turned down "£100 million" for a reunion on previous occasions.
Oasis and Blur competed for top spot in therock.ie top 10 Britpop acts of the 90s. Check it out here to see who came out on top.