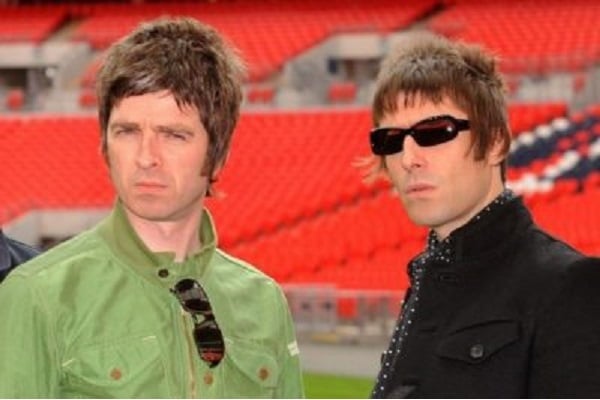 Would you like to listen to the article instead of reading it?
Noel Gallagher has asked his brother Liam to call him if he wants to bring Oasis back together.
The pair have been in a long term feud since Oasis' split in 2009, with the pair insulting and blaming each other for the band's break up and subsequent feud.
Former Oasis frontman Liam Gallagher had previously stated that he had missed "Showing him how to sing with passion and verve", when asked about what he missed about performing alongside his brother on stage.
"coward"
Speaking to TalkSport, Noel Gallagher has insisted that Liam should be the one to get in touch.
However, Noel feels that Liam has not got the bravery to contact him about a reunion, branding his estranged siblin a "coward".
"I put [a reunion] out there … I mean, he should call me", Noel said.
"He's forever going on about it, you'd have thought by now he'd have some kind of plan. And if he's got a plan he should he should speak to me. He won't speak to me because he's a coward".
He also added, "But he should get some of his people, his agent, to call my people and say, 'look, this is what we're thinking' and then we'll have a conversation about it. Until then, he's a little bit disingenuous". 
While he is open to the idea of Oasis reuniting, Noel insists that the onus is on Liam to mend fences and get in touch.
"I'm open to a phone call. Other than that, stop playing with the kids, it's not fair on the fans", Noel insisted.
Back in March, Noel also responded to a tweet posted by Liam, where he openly stated that an Oasis reunion is "happening". 
"He's got my number, he's got my manager's number. Call us", Noel said. More on this here.