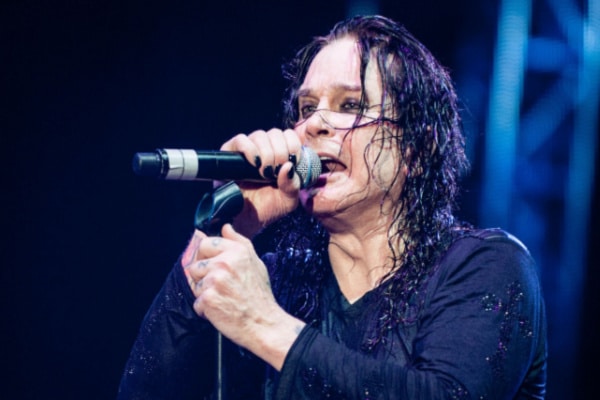 Ozzy Osbourne has released a brand new single, featuring Black Sabbath bandmate Tony Iommi. The new track, 'Degradation Rules' is out today.
You can check this out for yourselves below.
This track also features on Ozzy Osbourne's 13th studio album, 'Patient's Number 9', which also includes a number of major collaborations, arriving on September 9.
These collaborations include Chad Smith, Mike McCready, Duff McKagan, Josh Homme, Robert Trujillo, Eric Clapton and Chad Smith.  The late Taylor Hawkins also made a contribution to the album.
See the tracklist for this album below.
01. Patient Number 9 (feat. Jeff Beck)
02. Immortal (feat. Mike McCready)
03. Parasite (feat. Zakk Wylde)
04. No Escape From Now (feat. Tony Iommi)
05. One Of Those Days (feat. Eric Clapton)
06. A Thousand Shades (feat. Jeff Beck)
07. Mr. Darkness (feat. Zakk Wylde)
08. Nothing Feels Right (feat. Zakk Wylde)
09. Evil Shuffle (feat. Zakk Wylde)
10. Degradation Rules (feat. Tony Iommi)
11. Dead And Gone
12. God Only Knows
13. Darkside Blues
Ozzy Osbourne Shares New Album
The album's title track 'Patient's Number 9' also features rocker Jeff Beck. 
While Beck delivers a powerful solo performance on the track, Ozzy can also be heard singing on the chorus, "When they call your name, better run and hide / Tell you you're insane, you believe their lies / I'm not getting out, no I'm not getting out alive / I'm not getting out, cuz I'm patient number 9". 
"It's about being a patient in a mental hospital", Ozzy Osbourne said of the track's theme. "All we do really is self medicate". 
This news regarding Ozzy Osbourne comes just days after it was announced that Osbourne's Black Sabbath bandmate Tony Iommi will also open the Commonwealth Games' opening ceremony, alongside Duran Duran.
"The Birmingham 2022 Commonwealth Games is a momentous event for the great city of Birmingham," Duran Duran's Simon Le Bon said in a statement. "And we in Duran Duran are honoured to be a part of it in our home town".
"We are so proud to be returning to our home town to close the Birmingham 2022 Commonwealth Games Opening Ceremony", Roger Taylor also added. More on this here.