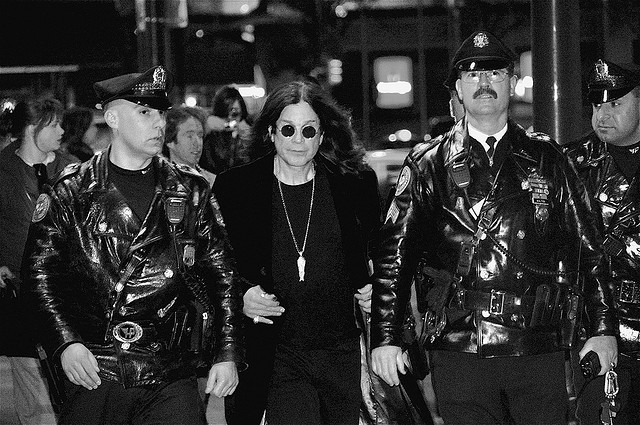 The Black Sabbath frontman has responded to claims Bill Ward made earlier this week telling him to "Stop playing the victim and be honest with yourself and our fans."
Ward posted a statement online recently refusing to re-join Black Sabbath until he received an apology from Osbourne for "all of Ozzy's statements that I felt were untrue." The Black Sabbath drummer claims that he has "been in deep regret that a true union was denied."
The band recorded an album in 2013 entitled 13 which Ward was not a part of. Osbourne claimed that Ward was too overweight and unable to perform live shows. On top of this it was claimed that they could not come to a financial agreement with Ward claiming the contract was "unsignable".
In a message posted on Facebook, Osbourne hits back at Ward saying "I never wanted to discuss this in a public forum but Bill's statements left me no option but to respond honestly. I cannot apologize for comments or opinions I may have made about you in the press during Sabbath's 13 album and tour. Tony, Geezer and myself didn't think you could have done a two hour set with a drum solo every night, so we made the decision to move on. With Tony's condition we felt that time was not on our side."
Continuing on the frontman adds: "Bill, stop this smokescreen about an "unsignable contract" and let's be honest. Deep down inside you knew you weren't capable of doing the album and a 16 month tour. Unfortunately for you, our instincts were correct as you were in hospital several times during 2013. Your last hospitalization was for a shoulder surgery that you now say you've only just recovered from. This would have meant that our world tour would have been canceled. So how is all of this my fault? Stop playing the victim and be honest with yourself and our fans."
Osbourne ends the statement by reaching out to Ward saying "Bill we go back a long way, let's stop this now before it gets out of hand. God bless you."
Black Sabbath are reported to release one final album this year before going their separate ways.
Photo Cred: Kevin Burkett