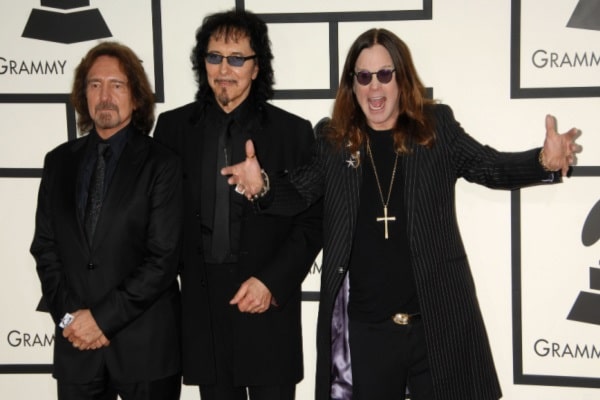 Ozzy Osbourne made a surprise appearance at Birmingham's Commonwealth Games. You can check out a clip of that performance below.
Osbourne had previously expressed a desire to perform at the games. However, he added that he had been recuperating following major surgery.
The Black Sabbath frontman had previously updated fans, regarding his health.
"I am now home from the hospital recuperating comfortably", Ozzy wrote. "I am definitely feeling the love and support from all my fans and send everyone a big thank you for their thoughts, prayers and well wishes during my recovery".
Sharing footage of 'Paranoid' being played over the BBC coverage of the games via Instagram, Osbourne also added, "This was played at the end of today's #CommonwealthGames. I really wish I could have been there with you all. Just amazing for Birmingham!".
Osbourne Says "it's good to be back"
However, last night (August 8) saw Ozzy Osbourne take to the stage at the Commonwealth Games.
Alongside bandmates Tony Iommi, Adam Wakeman and Tony Clufetos, Osbourne treated fans to a live performance of 'Paranoid'.
"I love you, Birmingham – it's good to be back!", Osbourne said before closing the set. See footage of this performance here.
The singer also shared further footage of the show via his Instagram account, adding "What a way to bring it all to an end!".
"Thank you, Birmingham. Thank you, thank you, thank you!".
This performance is the latest collaboration between Osbourne and his bandmate Tony Iommi. Last month, the pair also released the track 'Degradation Rules'.
The track also features on Osbourne's upcoming album 'Patients Number 9', which will arrive on September 9.
Osbourne's collaboration with Iommi is one of several collaborations on the album, including Mike McCready, Chad Smith, Josh Homme, Duff McKagan, Eric Clapton, Robert Trujillo, along with the late Foo Fighters' drummer Taylor Hawkins.
More on this report from Nova here.