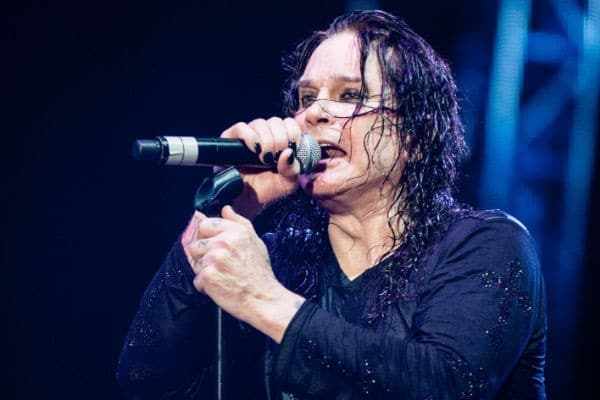 Would you like to listen to the article instead of reading it?
Ozzy Osbourne has announced his intention to record a new album next year.
2023 has been somewhat of a trying year for the former Black Sabbath singer, having been forced to cancel his 'No More Tours 2' Tour last February, and retire from the stage, due to ongoing neck and back issues.
The singer has already been diagnosed with Parkinson's Disease.
Last week, Osbourne had informed us that he was having his "final surgery" to repair his neck issues, insisting that this would be his final procedure, irrespective of the outcome.
On his latest surgery, Osbourne gave this update.
"I'm feeling okay – it was just dragging on. I thought I'd be back on my feet months ago, I just couldn't get used to this mode of living, constantly having something wrong", he said. "I can't walk properly yet, but I'm not in any pain any more and the surgery on my spine went great".
"one more album"
Following this, Ozzy has given his fans who were hopeful of a return to music a glimmer of hope, telling them that he wants to record a new album and "go back on the road" next year.
"I'm getting myself fit", Osbourne told Metal Hammer. "I've done two albums fairly recently [2020's Ordinary Man and 2022's Patient Number 9, both produced by Andrew Watt], but I want to do one more album and then go back on the road".
Regarding further details, Ozzy Osbourne revealed that he has a studio fitted at his home in Birmingham, adding that he hopes to reunite with producer Andrew Watt.
"I'm just starting to work on it now, and we'll be recording in the early part of next year," explained Ozzy. "I want to take my time with this one!".
Watt had produced Ozzy's last album 'Patient Number 9', which saw him land several wins at last year's Grammy Awards. More on this here.
Ozzy's injuries have also forced him to miss several festivals this year, including his headline spot at next week's Power Trip Festival, which will see Judas Priest deputise in his place.
The singer also heaped the praise on his replacement.
It's brilliant; Rob [Halford]'s a great singer and they're a very good band," he insisted. "He's been a very dear friend of mine and he's one of the greatest rock singers of all-time".